Mission: Paintball
Host
Broadcast
Bravo, 5 August 2001 to 2002
Synopsis
Teams of paintballers from around the country converge to do battle in a series of paintballing challenges, from shooting stationary targets to shooting moving ones. In a wood. We think there was a game of Capture the Flag at some point as well.
It's no X-Fire, really.
Inventor
Based upon an idea by Jason Bradbury and Craig Gledhill
Pictures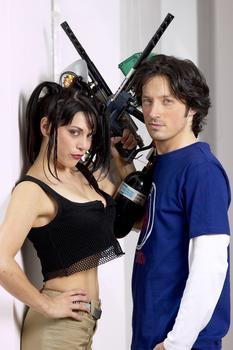 Rick Adams and Emily Booth with paintball guns.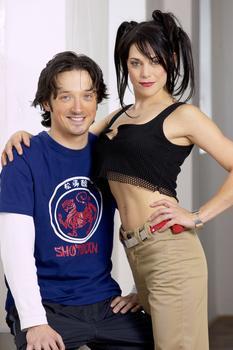 Rick Adams and Emily Booth without paintball guns.
Feedback