Project Catwalk
Host
Elizabeth Hurley (2006)
Kelly Osbourne (2007-8)
Co-hosts
Lorraine Candy (magazine editor), Erin O'Connor (model), Isabella Blow (fashion designer), Giles Deacon (fashion designer), Julien Macdonald (fashion designer), Robert Cary-Williams (fashion designer)
Broadcast
Shine for Sky One, 12 January 2006 to 19 March 2008
Synopsis
According to the blurb, "Project Catwalk is a hip and entertaining series that will break fashion's next big name." Or a late, shameless and unimaginative version of Fashion Idol. We leave the opinion to the reader.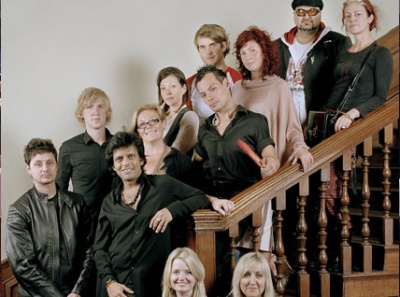 Twelve talented and hungry fashion designers
It continues: "The show gives twelve talented and hungry fashion designers" (well give them some lunch!) "the opportunity of a lifetime - a chance to have their collection shown at London Fashion Week. In addition one winner will be given a cash prize courtesy of £20,000 courtesy of Tecni.art styling products" (presumably they saved money on a proofreader) "a mentorship with the Top Shop design team" (Top Shop = haute couture, natch) "and a spread in Elle Magazine." (possibly Utterly Butterly).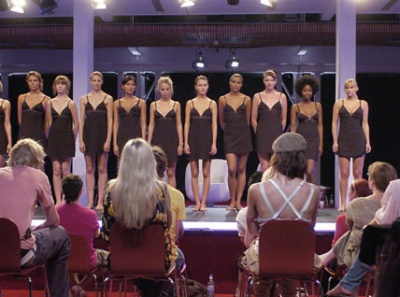 Some people can actually wear a black bin bag and look good. Don't you just hate them?
And guess what? "At the end of each challenge a designer was eliminated" (lawks) "ultimately leaving three to show at London Fashion Week. Of those three, one will win the top prize and claim their place in fashion's spotlight."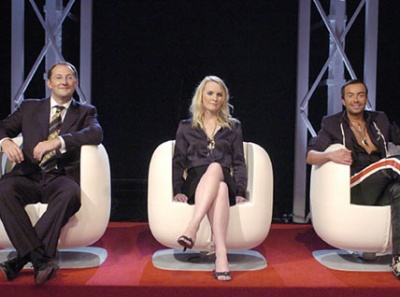 Nice comfortable chairs
If any of these twelve sell so much as a strappy top in New Look, we'd be most surprised. But there's more! Yes, the models get voted off too, and the winner gets to "grace the pages" of Elle magazine.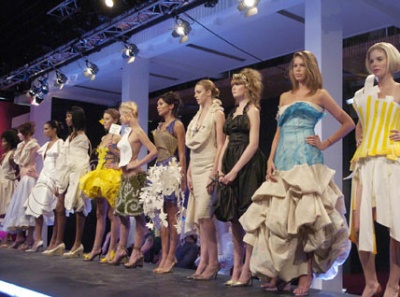 They're not going to sell many of those in Primark
Champions
2006 Kirsty Doyle, who went on to design a fashion range for Littlewoods, and open her own fashion boutique in Liverpool.
2007 Wayne Avaline
2008 Jasper Garvida
Catchphrases
"Fashion has no mercy..."
Trivia
Liz Hurley's performance in series 1 was variously described as "witheringly boring" and "wooden", so much so that The Sun mocked up a felled log featuring her face.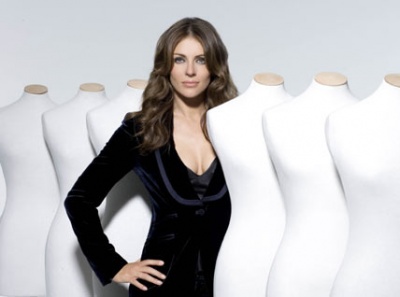 Liz Hurley demonstrates how to get ahead in modelling: decapitate your rivals
Series 1 attracted 250,000 viewers (1.5% viewing share). Since £1m was spent advertising the series, that works out at £4 a viewer. The Observer helpfully suggested "Perhaps it would be cheaper to pay people to watch it." Series 2, with the young hip Kelly Osbourne, debuted with 196,000 viewers.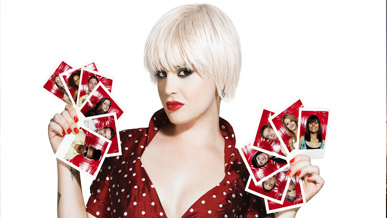 Kelly Osbourne demonstrating the art of holding five Polaroid photos in both hands.
Feedback