Weaver's Week 2016-03-20
Last week | Weaver's Week Index | Next week
We're staying with the BBC's channel for children this week.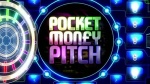 CBBC, from 8 February
Children come in with ideas for a business. Each week's show has a central theme, something familiar to the guest judge.
But before the guest judge arrives, there's a qualifying round. Taken in pairs, the children make a pitch to the "business buddies" – five people in sharp suits, appearing through windows.
Based only on the pitch, the "buddies" vote for their preferred idea. The winner then picks their buddy from the "buddies" who voted from them. At least three, perhaps all five of the buddies could be their buddy, but they'll need to pick the best buddy to be their buddy. Sheesh, we need a ten-year-old to explain this to us.
The loser is off the show. We understand this, we recognise an exit interview when we see it.
Repeat for two further pairs, replacing the buddied buddy with a new buddy. The seven buddies work throughout the series, though we don't really get to know them very well.
From the original six contestants, three remain. Backstage, they have some coaching from their newfound friend and business buddy. Front of stage, Steph McGovern welcomes this week's business guru. It could be Levi Roots, food expert. It could be Rob Law, inventor person. It could be Myleene Klass, escapee from Scorpion Island.
One by one, the young people come in and pitch their idea to the successful person. Unlike earlier, the brains are in the room. And they're going to ask questions. Some of them are tough questions. Have you thought about a profit for the shop? £3 is a good price point, but the shops will take a third, the taxman 20%, so you've got to produce it and get it into shops for £1.50.
The green screen effect looks tremendous.
The youngster gets one lifeline. Pause My Pitch allows them to "lock away" the brain. (All done by green screen effects, but by gum it looks good.) Their buddy rushes on stage, and the two can confer on an answer to the tricky question.
At the end, the guru picks a winner. The prize? Seed capital for the business, in the form of one years' average pocket money. That works out to about £225. And a day with the mentor's own company.
Pocket Money Pitch is efficient and brisk. We always know where we are in the programme, and there is more encouragement to the losers than tension for the winner.
Our one problem is that the show feels superficial. We don't see the hard work that goes into these ideas. By the looks of things, a back-of-the-envelope idea, a bit of bluff and bluster, and it looks like unimaginable riches could be yours. Beneath the surface is a lot of planning, thought, experimentation, and hard work. None of this work comes through the telly – we're told, not shown.
Last week, we saw how Got What It Takes? was honest. Warts-and-all, saying "the life of a pop star may not be for you." Pocket Money Pitch shares that honesty, five out of six pitches will not win a penny from the panel. Just as many small businesses go nowhere, and quietly get put on the back-burner.
But the show goes so fast that its message is blunted. Vam, you're in. Vam, you've spoken for a minute. Vam, you're out, and straight on to the next ones. It's one thing not to dwell on failure, a very different thing to barely recognise failure.
We won't call Pocket Money Pitch a failure, but the elimination phase adds little to the show. We'd rather see a more thorough description of the ideas. And we'd like to see the prize be more than just money – have the winner work through their ideas with the guest judge, set out a plan for the next steps. That's promised for the end of the series, by which time we'll have forgotten the original ideas.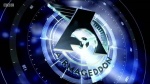 DHX Media in association with Conceive Media for CBBC, from 21 February
Drones are all the rage. Up and down the country, we can hear the buzz of a remote-controlled gyrocoptor, a drone flying in the sky. Some enthusiasts race their vehicles above fields, for speed or for precision.
As usual, Blue Peter was at the cutting edge of technology. Last November, Barney Harwood went to a grassy field to race drones. How many laps can the seasoned professionals complete while Barney covers just one? (Lots: Barney is such a good pilot that he crashed on the first turn.)
Where Blue Peter leads, newer shows follow. Airmageddon is a drone race, made in a big studio. The show sets its tone with the name: "Airena". Air-eena, a bit like "arena" but it's written with "air" at the start. No, that doesn't quite make sense. Looks good on paper, but not when broadcast.
And that sums up Airmageddon more than we'd like. There's precision flying, round an obstacle course. Over and under some hurdles, through a precision gate, and past The Vortex. On this show, The Vortex is a strong updraught that might send drones out of control. Also flying: a couple of "house drones", watching the action and sometimes threatening the competitors. They're mostly in the air to provide some extra footage, camera angles inside the arena.
But we're confused by all the airborne things. Which is the player, which is the ref, which has a silly name? These are small specks on a dark background, moving at a pace. Are these drones small, or are they far away? Even after six episodes, we don't have a good idea of how high the hurdles are, or how wide the gaps. We can see that the central control tower is about six metres up, but there are so few landmarks that we have no sense of scale.
The cutting edge of technology.
The competitors are an aviator and a wingperson. The aviator is from the CBBC age-range, 9-14 or thereabouts. They're the only person allowed to touch the drone's control unit. The wingperson can be of any age; in this round, they give directions and help to spot the aircraft.
This is a competition, they do keep score. Slowest team around the course – or the one that crashed earliest – is "grounded" and out of the contest. Because the teams don't see each other's efforts, they don't know if they're safe or not.
Head-to-head challenges in round two, as the three surviving drones face a skills challenge. It might be to burst balloons with a knitting needle. Or to lift magnets to a target. Or to fire paintballs at a target. Each challenge requires skill from both players.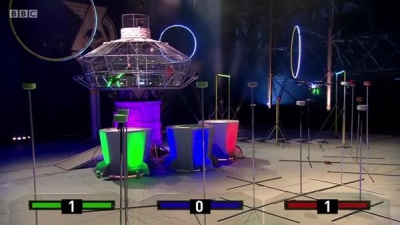 Pilots challenge: move weights to a target circle.
Viewer challenge: work out what the heck is going on.
Unlike the time trial, there's a clear story that we cannot miss. We can see the yellows are in the lead, and that burst puts the blues ahead of the greens. There are close-ups from micro-cameras fitted to the drones, and this round looks good on screen.
But it drags on. Airmageddon is a co-production for export, and it'll be shown on channels where there are advertisements. The show has a fixed rhythm, so that the adverts can appear in consistent places. As a result, this middle round is stretched out so long that it stops being fun and exciting.
Let's be fair. Without these guaranteed international sales, Airmageddon would not have been made. Some attempt at drone sport is better than none. We appreciate the effort, and that the series is an experiment, and that not all experiments work. Even so, we find ourself calling, "Oh do get on with it."
Another problem: the show has staffing problems. Colin Bryce provides an enthusiastic commentary, whipping up more excitement than we're seeing on screen. Will Best is the lead host, he remains in the central control tower for the entire programme. He introduces the teams, and does most of the pieces to camera. After the teams had flown in the time-trial round, they were taken to a separate room. Rachel Stringer waited there, and asked the usual sort of "what happened there?" questions. Rachel is missing in this middle round, and is only admitted to the tower for the final round.
We've two problems with this arrangement. First, it feels like there are too many people. There isn't really enough work for two hosts: Will could do the post-flight interview in the control tower.
And second, it feels like a "jobs for the boys" show. The producers have made efforts to find female competitors, many of them are just as good as the blokes. But the female host gets the smallest role, and the smallest by a long way. That feels wrong. Rachel could commentate, or we could see the teams talk through technical improvements with her.
The final round is a sort-of dogfight. The two remaining drones are fitted with lasers, which they fire at each other. Here's where the wingperson comes into their own, as they control the zapper. First team to hit the other four times wins. And again, this round looks good on paper, but soon degenerates into teams bouncing up and down on the spot.
Now, we're writing this after the eight heats, and before the later stages take place. We hope there are more different challenges to come in the remaining shows. The ones they have are repetitive and don't work so well. We made the same criticism about Ninja Warrior on ITV.
Airmageddon was devised by Steve Carsey, who came up with Robot Wars. The lineage is clear: early series of Robot Wars were similar. We suspect there's something more waiting in the next round, and that the "house drones" will get to do something rather than just fly around looking menacing.
In interviews to promote the show, Carsey said, "There are all sorts of things coming down the line in terms of cameras and GPS technology, which will allow us to be more ambitious and braver with the kind of games and the challenges we have created. Fingers crossed that we end up recording more shows."
We agree. Airmageddon is a work-in-progress, at the cutting edge of technology. This series isn't there yet. Neither was Robot Wars for its first few years. If they can get the visuals sorted out, if they can give Rachel something more to do, this could – could! – be a hit.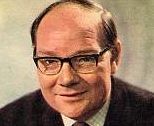 "Very informal and relaxed in manner, the tempo brisk and competent."
We're sorry to report the passing of Cliff Michelmore. A born organiser and his school's cricket captain, Michelmore served in the RAF during the second world war. Posted to the British Forces Network in Germany, he proved adept at this radio lark. Housewives' Choice and sport, then to television on children's programmes for five years.
Michelmore's career blossomed when he was recruited for the new Tonight programme. It went out between 6.45 and 7.25, and covered a broad spectrum of current affairs: hard news, soft news, arts and science and literature and interviews. In 1965, Michelmore moved to the late-night Twenty-Four Hours programme.
Though he left the daily grind of current affairs in 1967, Michelmore was retained for major television projects. He hosted coverage of the Apollo moon missions, an evening investigating the death of JFK, led the 1966 and 1970 election night programmes, and the investiture for Prince Charles of Wales. He pioneered the radio phone in, on Radio 4's Whatever You Think (1971-3).
Always cosmopolitan, he made television documentaries. British By Choice (1969) explored immigrants to the UK, and Across the Great Divide (1970) looked at UK expats in the US. Home Town (1975) saw Michelmore meet interesting people across the UK, and Holiday 69 (1969-86) allowed him to travel the world with his wife Jean Metcalfe. Domestically, he hosted Waterlines (Radio 4 and Radio 5, 1984-92) and A Year to Remember (Radio 2, 1997-9).
Michelmore's main game show was the long-running series "So You Think...?", where viewers would see questions and write down their answers, to be marked later. He also hosted the final series of "Twenty Questions" on Radio 4, and nostalgia quiz "Some of These Days" for Radio 2.
Michelmore always knew what he was talking about, and was much less pompous than his contemporaries. On screen, he was confident and calm, unhurried and unflappable.
Semi-final 5
Last year, Nick Knowles hosted a daytime quiz. Its catchphrase: "we only pay for perfection". This week, Nick's pocket would be empty.
Alan Heath scored a perfect 12 on British Olympic champions.
Mark Livesey scored a perfect 11 on the Life of William Marshal.
Beryl Freedman scored a perfect 13 on Ian Fleming.
Mark Grant scored a perfect 11 on Vasari's Life of the Artists.
Michael Frankl was the fifth wheel, the only player to miss a question in his specialist round. He still set a target of 21 (2 passes). Any other week, this would be formidable, but Mastermind is handing out points like it's the end of the financial year.
Mark Livesey got another eleven in a row, and took his score to 23 (2). Mark Grant didn't have a good set of questions, and ended on 18 (1).
Alan Heath chose not to pass, but guess. It proved profitable: he scored 24 (0). Beryl Freedman looked like she doubted she's knock off the dozen, and in spite of a strong start, it looked like she would fall short. Beryl also didn't pass, but didn't get so many right – 21 (0) her final score.
Alan Heath becomes the fifth player through to the final. We now know it will go out on All Fool's Night, at the later hour of 9pm.
This Week and Next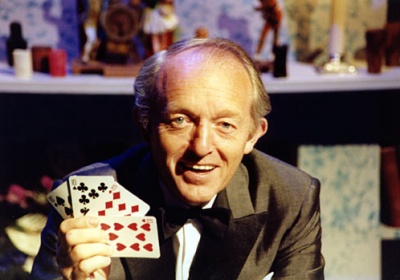 We're sorry to report the death of Paul Daniels, magician and host of superior game shows. A full tribute will follow next week.
215-115 on University Challenge, where Newcastle always looked a mile better than Nuffield Oxford.
The Sport Relief edition of Only Connect, where the Royal III (Dr John Cooper Clarke, David Baddiel, Philippa Gregory) beat the BBC (Julian Lloyd Webber, Hugh Dennis, Lynne Truss) by 21-17. The difference proved to be the walls: Royal III could unscrambe Rik Mayall comedies from news magazines; BBC confused "conditions of books" with "words that start with relatives".
BARB ratings in the week to 6 March.
Call the Midwife continues to pull in big audiences, 10.9m this week. BBC The Voice of Holland of UK the top-rated game show, as seen by 6.05m.
ITV are their own worst enemies. Because ITV-SD and ITV-HD show different adverts, the ratings people say they're separate channels. Saturday Night Takeaway was seen by 5.55m on SD, 1.8m on HD. A greater total audience than The Voice, but fewer on any individual set of adverts.
Big Star's Little Star returned to 3.6m viewers. The Chase (3m) beat University Challenge (2.95m), and Mission Survive was close behind (2.85m).
2.1m for the final of The Great Interior Design Challenge on BBC2, 1.85m for the final of The Jump on Channel 4. Take Me Out The Gossip brought 980,000 to ITV2, Penn and Teller Fool Us in Vegas had 900,000 on Channel 5.
There were 790,000 for A League of Their Own on The Satellite Channel, 510,000 for a Catchphrase repeat on ITV2. With 42,000 for Gavin and Stacey on the not-closed BBC3, Can i Gymru was seen by 35,000 on S4C.
Which reminds us, the BBC's entry to the Eurovision Song Contest is available to purchase. The tune proved less popular than an oldie by Russia's entry in 2003. "All the things she said" is number 54; Jim and Jon are outside the top 100.
This week, Bill Turnbull opens the Think Tank (3) (BBC1, weekdays). We've a new run of Masterchef (BBC1, from Wed). The Voice UK goes live next Saturday, and BBC1 believe we Can't Touch This.
Photo credits: BBC, DX Media.
To have Weaver's Week emailed to you on publication day, receive our exclusive TV roundup of the game shows in the week ahead, and chat to other ukgameshows.com readers, sign up to our Yahoo! Group.