Claudia Winkleman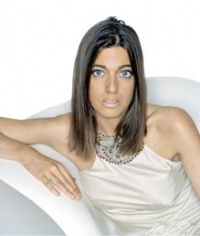 Biography
Cambridge University History of Art graduate, Claudia Winkleman has been a TV regular for three decades now. Besides her list of gameshow credits, she also did quite a lot of reports for Holiday and presented BBC Three's Liquid News. In 2010, she was chosen to take over Jonathan Ross's film review programme, and in 2014 was promoted to co-host of Strictly Come Dancing.
Trivia
She is the daughter of former Sunday Mirror and Sunday Express editor Eve Pollard.
She raised money for Comic Relief by getting people to sponsor her for each hour she was in labour with her child, who was due on Red Nose Day.
Covered for Rachel Riley for two episodes of 8 Out of 10 Cats Does Countdown while she was busy filming It's Not Rocket Science.
Contact
KBJ Management, 7 Soho Street, London W1D 3DQ
Web links
Feedback