Iron Chef UK
Host
Olly Smith
Co-hosts
Commentator: Nick Nairn
Iron Chefs: Tom Aikens, Martin Blunos, Sanjay Dwivedi, Judy Joo
Broadcast
IWC Media for Channel 4, 26 April to 17 December 2010 (25 episodes in 1 series)
Synopsis
The near-legendary Japanese food format comes to the UK, pitting professional chefs against each other in a timed competition to create a meal around a specific ingredient.
Trivia
The series was due to run for five weeks. However the series was pulled from the schedules after the end of the third week, most likely due to low ratings, and was replaced by repeats of Come Dine with Me. Channel 4's response to enquiries regarding the series being pulled was to suggest that the series hadn't "resonated with the 5pm audience". The remaining ten episodes were eventually burnt off in a lunchtime slot in December 2010 (much like For the Rest of Your Life). Unfortunately, the ratings were once again notable for all the wrong reasons, with the first episode entertaining just 123,000 viewers, and another 30,000 on Channel 4 +1.
Pictures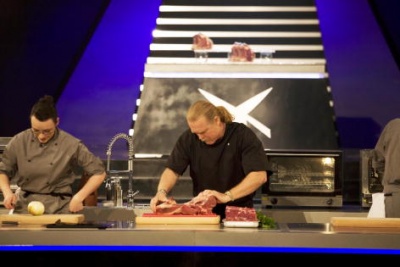 An Iron Chef cooks a meal.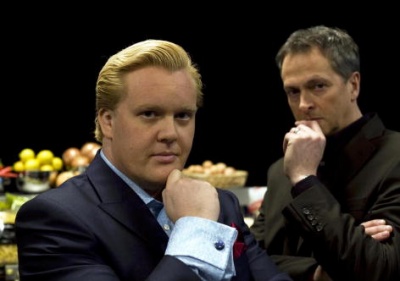 The host and the commentator ponder.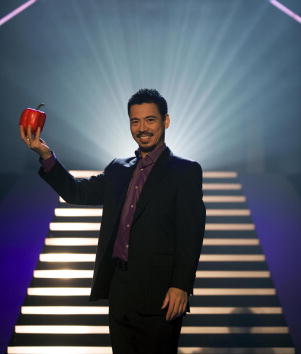 The chairman holds a big red pepper waiting to eat it wholly.
See also
Feedback