Isobel Barnett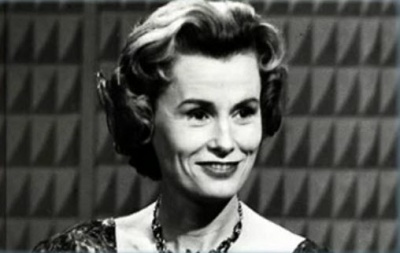 Biography
Practising doctor and actress who found particular fame as a panellist of the BBC version of What's My Line?. Her solicitor husband was knighted for his efforts as Mayor of Leicester in raising money for flood relief following the East Coast Floods of 1953, so she was sometimes referred to as Lady Isobel Barnett.
After her TV career took a downturn, she descended into a reclusive livelihood and became a kleptomaniac. She committed suicide in 1980 after being convicted of stealing a tin of salmon.
Trivia
As well as Many a Slip, she also appeared on another Ian Messiter show, the women's discussion show Petticoat Lane.
She had at least two flowers named after her, including a hosta and a fuchsia.
Web links
Feedback