Phil Tufnell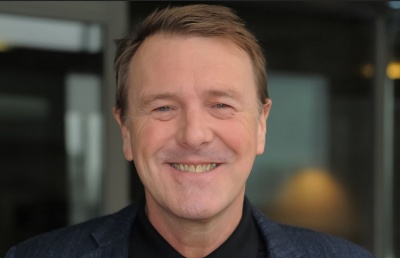 Biography
Philip Clive Roderick Tufnell was born in Barnet in April 1966. Educated at Highgate and Southgate schools, Tufnell was an outstanding cricketer, and made his debut for his county, Middlesex, aged just 20. Tufnell's orthodox left-arm spin action was amongst the most confusing in England, he could make the ball dart about as if he had it on a string. He made his debut for England in the Melbourne Boxing Day test of 1990, and took five wickets in just his second Test. Tufnell always had a difficult relationship with the cricketing establishment, ensuring that he bounced in and out of the national team more often than his talent deserved; his career with Middlesex never stalled.
Tufnell had a colourful private life, and earned a reputation for getting up to mischief and general laddish behaviour. He retired from international cricket in 2001, and unexpectedly withdrew from the Middlesex team for the 2003 season so that he could compete in I'm a Celebrity... Get Me Out of Here!. Tufnell won the show, cementing his place as a folk hero amongst cricket fans. He's since become a valued contributor to sports quizzes and a regular summariser on Test Match Special.
Merchandise
"What Now?" - Tufnell's autobiography
Trivia
During his playing career, he picked up the nicknames "The Cat" (from his habit of catnapping in the dressing room) and "Two Sugars" (from his love of tea with... yup).
Web links
Feedback