Weaver's Week 2015-01-18
Last week | Weaver's Week Index | Next week
An almost-complete sequence on this week's Brain of Britain: Joanne Wheatley, John Whaite, Nancy Birtwhistle. What links these names?

Whizzkid Entertainment for BBC1, 3 January
From time to time, BBC1 does something different. In this case, "something different" was a freestyle jazz concert, linked only by the ghost of Frank Sinatra. Ol' Blue Eyes was born in 1915, and it doesn't take a genius to figure that he would have been 100 this year, had he not died in 1998.
On this show, seven unknown acts performed songs made famous by Frank Sinatra. Rather than emulate Frank's phrasing and tone, they took the songs, added their own spin, and did them in their own style. The prize was a place in a tribute concert, to go out in December 2015.
Sinatra was a jazz stylist, he would take a song, play about with it, and do something to make it his very own. There was a time when many singers would make a recording of the few popular songs. The show took its name from "My way", Paul Anka wrote the lyric and recorded his version. Other versions, according to the BBC, have been made by Dorothy Squires, Nina Simone, Tom Jones, Tom Jones, Nigel Farage, Andy Williams, Shirley Bassey, The Late Elvis Presley, Sid Vicious, Shane McGowan, Ray Quinn, Robbie Williams, Andrea Bocelli, The Great Pavarotti, The Great Wakkorotti, Gonzo the Great, and U2.
Each of these recordings brings something different to the listener. Some are smoky reflections, some are bold statements of intent. Some are serious, some are comedy, and some feature Gonzo the Great.
And so it was with the programme. Max and Jason Bowker, a father-and-son duo, performed "Me and my shadow". Sinatra had duetted with Sammy Davis Jr, the Bowkers had BBC choreography to help bring out his story. Ellie Coast put forward a stripped-down version of "I've got you under my skin", and barber shop quartet Proper Sound made "Come fly with me" sound fresh. And there were more contestants: Nadia Rae belted out "Fly me to the moon", using power and precision to sell the optimistic number. Marley Blandford performed "All the way" from the piano, and The Glamophones took "Luck be a lady" into three-part vocal harmony.
All of this was varied, and different. The songs were familiar, the styles perhaps less so. For our money, the net result was a shorter version of the Eurovision Song Contest: the songs were familiar, we never quite knew what was going to turn up in the next performance.
Some production decisions hindered the viewing public. The show borrowed many tropes from The Voice – a pre-recorded video biography introducing the performer, explaining their style, saying what the song meant to them, and sometimes giving a sob story. We had at least one flashback to R Gran. After the performance, a panel gave constructive criticism. It all went at a constant speed, a conveyor belt of contestants doing their thing then getting off the stage.
Like on The Voice, there was no telephone voting – the winner was determined by a jury of experts, judging only vocal ability and performance. The jury included radio personalities, vocal experts, and jazz performers. The only criterion they had was "to judge based on vocal ability and performance. They were asked not to take into account staging, arrangement, song choice or likeness to Frank Sinatra."
We'll emphasise that last point. It wasn't a Frank Sinatra karaoke contest, of the sort held down the Rustle & Benny most Tuesday nights. It wasn't a song contest, judging the quality of the material. This was a singing contest, the performer with the greatest vocal capacity would win.
Psephological wonks will be interested in the voting procedure: the jurors ranked the performers in order. Whoever had the most first-preference votes won; if there was a tie, other papers would be examined for lower preferences until a clear winner emerged. With seven performers and eleven jurors, we think that all ties can be broken eventually.
Hosts for all of this were Rochelle Humes from The Saturdays, and Alexander Armstrong from Pointless. We know exactly what the presenters on this sort of programme have to do, and the Humes-Armstrong pairing met our expectations. Armstrong was the senior presenter, he performed the interval act himself (and would have won the Sinatra karaoke contest). Almost every performer was "astonishing", and if we'd been playing the Alexander Armstrong Astonishing Drinking Game, we'd not have seen the result.
Frank Sinatra Our Way went out on 3 January. It felt like the sort of programme BBC1 made to slot in during a quiet week. Had there been an FA Cup match that night, they could have shown the programme over Easter, or on the bank holidays in May, or any other evening where they needed a 75-to-90 minute filler. The programme felt like it had been edited down to the bone, on a couple of occasions it was clear Dave Stewart's critique had been truncated.
The publicity hadn't made it clear that this was a freestyle programme, taking familiar songs and putting a fresh spin on them. There are many karaoke shows, this was not one of them. We applaud BBC1 for taking some creative risks, for daring to do something a bit different.
And we applaud the champion, George Gallagher sang the bar-room song "That's life" with wit and experience beyond his years. More from him at the end of the year.
Can we add anything to the coverage generated by Celebrity Big Brother? Not much.
For the record, the facts are these. Man gropes woman, man gets sent to an isolation room for the producers to think clearly, man gets thrown out, man later accepts a police caution. Maroons on the interwebs try to equate "man gropes woman" with "woman does nude modelling". This is utter nonsense. The difference: woman consents to doing nude modelling, and can revoke that consent at any time. She did not consent to an assault, and wasn't in a position to revoke consent because none had been given.
Elsewhere, a different man uses terms widely seen as racist, the producers have a couple of days to think, and is thrown out. Maroons on the interwebs try to equate "man says racist things" with "it's political correctness gone mad!!1!". This is also utter nonsense. Some terms are so toxic, so loaded, that they are likely to be offensive to anyone listening. Not using those words amongst strangers is basic decency, common politeness. It might be common to use that sort of word in the man's social circle, but not in the general world. "Political correctness", in this context, appears to be a code for "attitudes that belong to a bygone age", for "modern tolerance".
Almost from the start, Big Brother was a generation gap show. Young people watched the show and loved it, old people didn't watch the show and hated the idea. Over the last years, things have changed slightly: young people don't watch the show, but they still like the show. Old folk still don't watch the show, and still don't like it. They just appear on the programme, and they're judged by young people.
And let's be clear. We have evidence that this ex-contestant used terms associated with racists. We don't have evidence that the man is racist, we cannot demonstrate that he holds racist views.
Celebrity Big Brother continues. This is also utter nonsense.
This Week and Next
We started with a question about Joanne Wheatley, John Whaite, Nancy Birtwhistle. All of them are champions of The Great British Bake Off. Well done if you got that, it beat the combined Brain of Britain brains.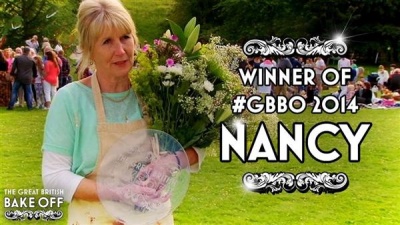 Something about the Kitkat bar brings ill fortune to any game show. Ten years ago, the chocolate confectionery was part of a promotion with Big Brother, the net result being serial irritant Susie Verrico taking a place on set. This year, the brand has held up two fingers to TVE. They heard Edurne would represent the Spanish broadcaster at the Eurovision Song Contest, and Kitkat promised a free bar if Edurne's performance finished in the top 15. "We reckon this song is worse than average and we want to be seen as unpatriotic," reckoned the Swiss confectioner. "Or that we want to give away lots of freebies," in which case they might have just stood outside Spanish supermarkets and handed out their bars.
Three months from now, it'll all be over. No, not the Game Show General Election, but University Challenge, where Oxford Brookes beat UCL by 180-90.
Unless the producers have done something sneaky, the draw is:
Top half – Trinity Cambridge, Durham, Magdalen Oxford, Gonville and Caius Cambridge
Bottom half – Bristol, Liverpool, St Peter's Oxford, Oxford Brookes
One side from each half will go through undefeated, the remaining semi-final places can come from anywhere. From the series so far, we expect three from the top half.
Third time around for these sides on Only Connect. The Chessmen lost in phase A and won in phase B, the Felinophiles won in phase A and lost in phase C. That's why they're both in phase D, match 10I.
A point lost, rather than two gained, for the Felinos on the Big Four. People who share their names with capital cities come in pictures, a point for the Chessmen. Golf terms come in music, two for the Felinos, and we can be thankful for not hearing "The Birdie Song". (CAUTION: clip may contain Mike Read.)
Male aliases of female characters gives the Chessmen three, and they didn't even need to see Bob from Blackadder. Musicians prefixed with "Lil'" evades both sides; standard varieties of languages gives the lead to the Chessmen, 5-4.
Cyan C, magenta M, so the conclusion is a black K, it's the CMYK printing process and three for the Felinos. Black K as in "Key", the key colour could (in theory) not be black. Music for the Chessmen, with "Boom boom", which logically concludes with three points for "Boom boom boom boom". Honestly, the producers are not playing some cracking music. What's wrong with the Vengaboys?
(For reasons of space, we've deleted this argument: were we to post it, the internet would collapse into a black hole.)
What's wrong with the subtitlers? Alex The Fly noted, "It's a pretty poor show when, during the music round, the subtitles just tell you what the piece of music is!" Flags of the "MINT" countries – Mexico, Indonesia, Nigeria, so Turkey is a Chessmen bonus. Us neither. If 29th is Ö, 28th Ä, 27th Å, then the 26th letter of the Swedish "ålphäbet" is Z. Two points to the Chessmen.
They don't have a monopoly on scoring, because the Felinos know the next group is properties on a Monopoly board, ending with M £400. Three points! After two clues, the Chessmen spot "Letters to the rich, letters to the poor" is from "Night Mail", then the shop at the corner and "the girl next door".
11-11 going into the Walls, and the Chessmen have first pick. Neighbourhoods of New York occupy them for a long time, cycling through six possible options, finally getting the last pick. That's left them just 45 seconds to complete the wall, and no more links come out. They get shelters, performance artists, but miss anagrams of composers. Four points!
Felinophiles get the second wall, guns and baseball and they don't get very far with either of these groups. "Not very far" for senses of "no groups". The baseball nicknames are actually tennis players, there are ___eer words, they get guns, but miss members of The Rutles. Two points!
The nicknames: Muscles was Ken Rosewall, "Pistol" Pete Sampras, A-Rod is Andy Roddick, and "Boom boom" was Boris Becker. Were any baseball players? Muscles was Mickey Mantle, A-Rod is Andy Rodriguez, it was post-war player "Pistol" Pete Reiser, and "Boom Boom" Sam Wheeler – the Harlem Globetrotters player was in a few baseball games in the late 1940s. Rare for an Only Connect question to require such nuance.
15-13 to the Chessmen into a short Missing Vowels round. "Things said by magicians" wipes out that lead, "Crime shows and their locations" gives a three-point lead to the Felinos. "Works of Salvador Dali" gives one to the Chessmen, two to the Chessmen, three to the Chessmen. End of the round, 19-19. We have a tie. At this point, the strongest link decides... it's one last tiebreak for the captains.

This tiebreak takes a long time to solve. We might just be able to cover the BARB ratings in the week to 4 January.
Top show was New Year's Eve Fireworks (12.5m). Expect a series etc. Top game show was Pointless Celebrities, 5.85m saw things on Saturday evening.
Celebrity Mastermind brought 4.5m to BBC1, with 2.1m turning over to BBC2 an hour later. Christmas University Challenge had 2.95m on Tuesday night, while The Big Allotment Challenge was washed up on 1.45m.
Daytime repeats of The Chase led game shows on ITV, 3.5m. Take Me Out (2.75m) proved less popular than The Big Fat Anniversary Quiz (2.8m) on Channel 4. The latest Catsdown had 2.3m.
World's Strongest Man dragged 1.5m to Channel 5. 840,000 saw a repeated documentary about White Dee, and just 610,000 stuck around for Celeb Big Brother The Best Bits. Compare with 200,000 on Colors for the Indian series' final.
A full million for Unseen Celebrity Juice Tit Bits on ITV2, and half a million for Come Dine on More4.
So, back to Only Connect, where there a tie-break still in progress.
Right, we'll leave them to think about the question (it's not difficult, we got it at once), and talk about Mastermind. This week's show was won by Liz Gore. She had the Peter Wimsey novels of Dorothy L Sayers, a very typical Mastermind subject. Her specialist score was 14 (0), and she rattled off the seven to win without difficulty – the final was 25 (1), very much par for winners this series.
Runner-up was Sam Nemzer, answering on Breaking Bad, a television series that ran for 26 episodes on Channel 5. The contender watched them all, reaching 9 (0). Slapped wrists to the question setter who thinks Arsenal are a men's Football League side (they've not been members since the early 90s); the contender finished with 20 (1).
Adam Richardson answered on The Clash, a band who only ever appeared on Top of the Pops with Dave Lee Travis, explaining their absence from the BBC4 reruns. The contender didn't know that, because we made it up, but he did know almost everything else, hitting 13 (0). Not quite such a good performance second time around, closing on 17 (5). Gerard Watson took the Spanish Civil War. Foreign help was legal in Republicans v Nationalists 1936-39; the contender's on his own and made 11 (1). Falling into a pass spiral in his own second round, a final of 17 (8) is poor return.
Back to Only Connect. After about ten thousand years, Stephen Pearson of the Chessmen buzzes and says "Hasta la vista, baby." This correct answer takes them to phase E of the contest, the quarter-finals.
Democracy season continues: we think there'll be a UKGameshows Poll of the Year Results Megacast some time this week. Tuesday night looks possible, we'll confirm details when they're confirmed. The annual ITV Television Awards are on Wednesday, and there's just about time to vote for your favourite. Celebrities teach each other new tricks on Get Your Act Together (2) with Stephen Mulhern (ITV, 6.45 Sun). and Celwydd Noeth is a Welsh-language version of The Lie (S4C, 8.25 Thu). CBBC welcomes new runs of The Dog Ate My Homework and Sam & Mark's Big Friday Wind Up (Friday from 5). We expect to talk about The Fanatics next week.
Photo credits: Whizzkid Entertainment, Love Productions, Parasol
To have Weaver's Week emailed to you on publication day, receive our exclusive TV roundup of the game shows in the week ahead, and chat to other ukgameshows.com readers, sign up to our Yahoo! Group.
Last week | Weaver's Week Index | Next week