Weaver's Week 2018-06-17
Last week | Weaver's Week Index | Next week
Over recent weeks, we've found something to praise in some unlikely shows. Hardball does something very difficult, and does it so well we don't realise what it's doing. Ready or Not is a micro-game show we've all missed. The Generation Game moved with the times.
This week, our positivity has failed. While the shows we're reviewing are not bad, this column hasn't engaged with them at all.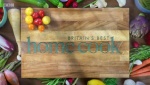 KEO films for BBC1, 3 May – 14 June
Once upon a time, BBC2 bought in The Great Local Bake-Off. The marquee-and-Mary Berry show concentrated on one aspect of cooking, and demanded utter perfection from the rivals. It proved to be a tremendous success, shifted to BBC1, and there was much wailing and gnashing of teeth when the show came off air in 2016.
Like the Medusa, we might chop off the head of one cooking show, only to see two emerge in its place. The Big Family Cooking Showdown went out on BBC2 in the autumn. It was a knockout competition for family teams, and we only saw the winners three times.
Best Home Cook is an individual contest, and it went out on BBC1. The host is Claudia Winkleman, and her judging panel is led by Mary Berry (cultural treasure). The blokes are Dan Doherty (laddish chef, looks a bit like Will Young) and Chris Bavin (produce expert). Andrew Buchan provides the narration. The series began with 10 contenders, and as they turned up the heat, the numbers were reduced until three took part in the final.
The programme's style is exactly what we've come to expect from a cookery show. Indeed, we can copy and paste a section from our review of Family Cooking Showdown with only minor changes.
Lots of close-ups of things frying and being turned, little coverage of things just sitting in the oven. Some leading comments from the judges, chosen so that their decisions will make sense later. Lots of shots of the food, pizzicato strings from composer Matthew Cracknell. There's a functional set, with kitchens disappearing from week to week.
The show is carefully and skilfully edited to form a product. This isn't misleading, nothing important is omitted – if there's any drama, we'll see it. Dropped quiches, melted ice creams, kneading that sticks to the work surface, disagreements between hosts and judges. The story of the cooking session is told; so far as they tell a story, the narrator is reliable.
Claudia Winkleman hosts the show, and forms an entertaining double-act with Mary Berry. There are plenty of non-cooking shots – contestants talking over tea, contestants sitting on stools, judges conferring.
Everything is just as we'd expect: predictable and formulaic. It's all very professional. It's all exactly what we'd expect to see. And, because there are a lot of cookery programmes, it's exactly what we've seen before. Best Home Cook doesn't advance television presentation.
Combining ingredients
The competition structure is a little different, but still fits a familiar template. Each show has three rounds, with commercial breaks in the usual places. They've made it with an eye for the marathon repeats on UKTV Really 3D on Bank Holiday Tuesday in 2026.
Round one is a test of imagination. The judges have given prior notice of a cookery brief, such as a fish dish with accompaniments. This round is judged, and the best cook picks a key ingredient for the next round.
The cooks know that they'll be using rice, but they don't know how they'll be using it. A rice base? A rice pudding? A rice clock? The contestants get the evening to research recipes, in the house they all share. The exact challenge isn't revealed until the morning, and there's only a restricted set of ingredients to use. You can create a sweet or savoury rice dish, but there's no meat and plenty of cheese. The judges and producers narrow the available options, they hope to make it a little easier to compare dishes.
After these two challenges, some of the competitors are safe. Only three or four will be required to cook in the elimination challenge. They'll get a tray of ingredients, and a recipe, and not much time to complete the dish. The worst performer in this elimination task (and, if we believe the narrator, only in this elimination task) leaves the contest. Everyone else returns for next week.
Each show has a clear internal progression: from broad to fairly narrow to a very technical challenge. From a show-starter to a signature ingredient to a recipe book. While the best cooks don't take part in the final challenge, we do see them for the bulk of the programme. This show doesn't repeat the error of ITV's Drive, where we saw the best player for seconds each week, and the worst for hours.
Regulo 4
By keeping the same cast from week to week, we can get to know the contestants' personalities. What they like, how they react. Who leads the hugs, who flakes under pressure, and who should have gone weeks ago. We can pick winners, root for or against people.
There's one minor gimmick: the cooks are in a shared house, but this is a little detail, almost thrown away. They could have made the show like Fame Academy, almost a pressure-cooker environment. But it's Masterchef that has pressure-cooker environments, and Best Home Cook needs to be very different. Besides, can we seriously imagine Mary Berry shouting orders like Richard Park?
Ultimately, though, we think the programme's problem is: Why should it exist? BBC1 already has Masterchef in its civilian and celebrity versions, how is Best Home Cook different?
Each show has variety, we move from chocolate puddings to roast dinners and oriental dishes, almost in one episode. Bake Off rarely left the bread-and-cake stall, and Masterchef themes itself each episode. The winner here is going to be an all-rounder, and will be technically excellent. Masterchef seems to prioritise mass production of food in a commercial environment.
And wither the "home" part of the name? We've gone back to The Fifty-50 Show, episode 49, where Lewis and Dave reviewed The Taste. "Part of the homecraft revolution, a return to an analogue era?" mused our reviewers in 2014. It looks like this will be the 2010s calling card, a nostalgia for a bygone era. An era when cooks sweated over their bread and rolled their own risotto, they didn't "just" pop to the shop and bung something in the microwave. An era when home-makers had time, in a way we don't these days. It's a nostalgia, but is it helpful?
Back on Best Home Cook, everything was informal and polite. The judges would circulate, find out what was being cooked, and drop some hints on how the contestants might best work. When one dish was presented with "artistic" smears of sauce, Mary Berry was not pleased. This is perhaps the most obvious feature to distinguish this show from Masterchef.
This column didn't connect with Best Home Cook. There are a lot of cookery programmes around, and we see no compelling reason for this particular one to exist. The "shared home" element was buried, and we cannot recall any contribution from the gentleman judges. It was unexceptional, and unexceptional is boring.
Glitterbox (a division of Studio Lambert) for Channel 4, 16 April – 25 May
What is this thing that's going to change the world?
A focus group of 50 people see inventors talk about their product. Everyone in the audience has a little strip light, they can press a button to turn it green and indicate they're interested in the product.
The inventor gets 90 seconds to talk about their product, demonstrate it, explain why it's the best thing since Bruce Forsyth. After this pitch, there's a question-and-answer with the audience. Hopefully, someone in the audience is interested to hear the price.
The first reveal is the price, and interested people from the audience get ten seconds to turn off their light. Should anyone remain, they've committed to buy the product, and the inventor qualifies for the next phase.
The bonus round is a discussion with commercial buyers. Can they see a market for this product? Will they order some hundreds, thousands of these items? Each buyer can ask a question or two, and then explains their reasoning. Mostly, "this is too niche for us". Occasionally, "yeah, we'll take all of them."
The show is edited down to a fast pace: a half-hour episode will tell the full stories of two products, and summarise one or two others. It's so fast that the emotional journey is blunted. If we're not interested in that product, there'll be another one along in a few minutes.
This column is old enough to remember the Innovations catalogue, novel stuff we didn't need, but might want. Falling out of the Sunday newspaper colour supplement, it passed an hour in the 80s and 90s. Most of the items on Buy It Now would be at home in a revived Innovations catalogue, it's just that mix of the weird and familiar.
Why doesn't it work for us? In part, it's the pace – too fast to let us get attached to the items under discussion. And in part, it's the needless consumption; this column doesn't believe in frivolous spending, if we don't need it we won't buy it. Everything on Buy It Now is a luxury, something we don't need, and that just doesn't interest us.
The good news: lots of people do like Buy It Now, and it turned into a minor hit at 5.30. We're pleased, a hit show is a hit show, and this one doesn't do anything wrong. And, of course, even the failed products can say they're "As Seen on TV!"
This Week and Next
Last semi-final on Radio 4's Brain show, and we began with a flurry of correct answers. After this deluge, the famine: the next two awarded just two marks apiece. Topics for discussion included a play rarely produced through its sheer incomprehensibility, and this little exchange:
- "French prime ministers"
- Can you be a little more precise?
- "Prime ministers of France"
A close game, albeit low scoring. Mark Eves won with 9 points, ahead of Mark Cooper on 8, and Paul Prior on 7. Diana England was fourth.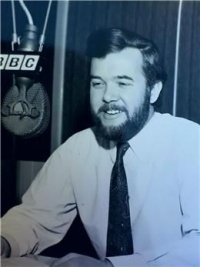 The death of Paddy Feeny was announced last weekend. The broadcaster was best known as host of the World Service's sports show Saturday Extra, later Sportsworld. His mellifluous tones and lyrical words made it sound like he was explaining the sports news to a friend in the park. His voice – though not his descriptions – were used on Top of the Form which he co-hosted with the late Tim Gudgin. Paddy also hosted Young Scientists of the Year, and the World Service letters show Write On. Paddy Feeny was 87. We recommend a full obituary from Random Radio Jottings.
We're also remembering Leslie Grantham, who has died aged 71. He'll be remembered as "Dirty Den", the pub landlord in The Eastenders. For the game show fans, he was the nasty master on Fort Boyard (Channel 5, 1998-2001); we really believe that he wants to lock all of these people in and feed them to the tigers.
BARB ratings in the week to 3 June
Got Talent was the week's top show, pulling 9.95m to ITV on Sunday.
A long way down to Have I Got News for You (BBC1, Fri, 3.9m) and The Chase Celebrity Specials (ITV, Sun, 3m). The Chase proper peaked on Wednesday (ITV, 2.95m).
A massive slump for Burn Off Crème de la Crème (C4, Sun, 1.5m), down by a third because of the Got Talent final. The £100k Drop is gathering 455,000 at 4pm, almost half of the Hardball audience.
Stephen Mulher's Got More Talent (ITV2, Sun, 800,000), Taskmaster (Dave, Wed, 725,000), and Antiques Road Trip (Really, Wed, 300,000) are the digital top three.
Finals Week is in full swing, with Brain 2018 (Radio 4, Mon), Countdown (C4, Fri), and Raven (CBBC, Fri) all awarding their top honours.
Stephen Mulhern muscles in to Mark Pougatch's The World Cup, and offers a themed edition of Celebrity Catchphrase (ITV, Sun). There's a new run of Iain Stirling silliness Celebability (ITV2, Wed).
Photo credits: KEO films, Glitterbox (a division of Studio Lambert), BBC, Grundy / Adventure Line
To have Weaver's Week emailed to you on publication day, receive our exclusive TV roundup of the game shows in the week ahead, and chat to other ukgameshows.com readers, sign up to our Yahoo! Group.