Drive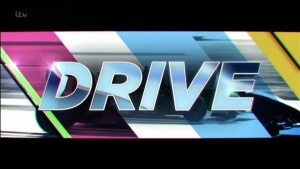 Host
Vernon Kay and Jason Plato
Co-host
James Allen (commentator)
Broadcast
Twofour for ITV, 5 April to 3 May 2016 (5 episodes in 1 series)
Synopsis
Eight celebrities take part in driving challenges. Think The Jump, but with more petrol.
Each week, the contestants are trained in how to drive a particular car. A series of races allow the winners to progress to the next week. Two remain to take part in The Dreaded Night Race, from which the loser is eliminated.
The events were varied: mud from banger racing and rally cars, high jumps on off-road buggies, driving through water in four-by-fours, and finally a Formula Four car. Drive picked its celebrities well, most viewers will recognise and root for (or against) at least one.
The format had one major problem: it let the best drivers go early. The winner of the first race is best in that week's challenges, but we're not going to see their brilliance again. Instead, we're treated to more mediocre driving from less adept players. The result was a flat programme, without any particular emotional highs or lows.
Champion
Professor Green
Competitors
Inventor
MPA Creative were credited as "Development Consultants".
Title music
Patrizio Knight and Thomas Stubbs, credited for "Music".
Web links
See also
Feedback