Simon Greenall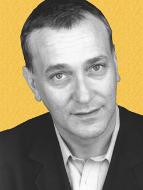 Biography
A comedy actor and writer, Simon Greenall is best-known for his role as Michael in I'm Alan Partridge, and as Jones on The Charlotte Church Show. That underplays his writing talents, as seen on Harry Enfield's Brand Spanking New Show, and his straight acting ability in productions such as Doctor Who.
Greenall's first contributions to the game show canon were as an occasional panelist on Back in the Day. He would later dress up as an elf for Trapped, and as a kindly martial arts instructor for the slightly bizarre Brain-Jitsu.
Trivia
He's also voiced ads for the likes of Epson, Ford, Asda, PG Tips and Compare The Meerkat.
Contact
United Agents, 12-26 Lexington Street, London W1F 0LE
Web links
Feedback