Superstar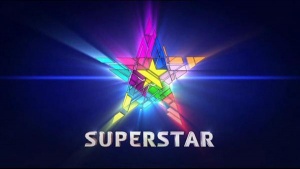 Host
Co-hosts
Judges: Andrew Lloyd Webber, Melanie C, Jason Donovan (all episodes), David Grindrod (episodes 1-3), Dawn French (episode 4 onwards)
Broadcast
ITV Studios for ITV1, 7 to 25 July 2012 (12 episodes in 1 series)
Synopsis
In the beginning, the Lord re-created Maria. Then there was Joseph and Nancy and Jade and Dorothy. And in the sixth year, he rested.
Lord Lloyd-Webber moves in mysterious ways, and his next casting show was made for ITV. Superstar looked to fill the title role in a new production of Jesus Christ Superstar.
As is traditional in Lloyd Webber casting shows, a panel of celebrity experts assisted his deliberations. Jason Donovan had previously starred in a version of Joseph and the Amazing Technicolor Dreamcoat, Melanie C toured with Blood Brothers, and David Grindrod is a professional casting director. The latter was replaced by Dawn French for the live shows.
Trivia
"Jesus Christ Superstar" is variously described as a musical and a rock opera. The project began life as a concept album, telling a dramatic story through rock songs. It was subsequently adapted for the stage, gently expanding the accepted boundaries of musical theatre.
Champion
Ben Forster
See also
Not to be confused with the classic sports show Superstars.
Earlier in the Lloyd Webber chronology: How Do You Solve a Problem Like Maria?, Any Dream Will Do, I'd Do Anything, Over the Rainbow.
And who could forget ITV's previous casting show, Grease is the Word?
Feedback