Any Dream Will Do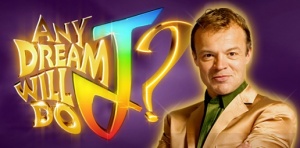 Host
Co-hosts
Judges: John Barrowman, Bill Kenwright, Zoe Tyler, Denise Van Outen
Broadcast
BBC One, 31 March to 9 June 2007 (14 episodes in 1 series)
Synopsis
We said in 2006 that How Do You Solve a Problem Like Maria? left the viewing millions wanting more. More was duly provided, though the second cream eclair is never quite as good as the first. In this follow-up, Andrew Lloyd Webber and the public sought a new Joseph and Narrator for a West End production of Joseph and the Amazing Technicolor Dreamcoat.
Any Dream Will Do took its name from a song in Andrew Lloyd Webber's first musical, Joseph and the Amazing Technicolor Dreamcoat, and followed the familiar routine of every casting show ever. Auditions, then eventually a dozen performers singing live on national television, to be cast out on the whim of the voting public, moderated by Lloyd Webber's decision.
Second time around, this format didn't quite capture the viewing public's attention in the same way that ...Maria? had done a year earlier, perhaps because there wasn't such an obvious winner. It did prove to be a success when weighed against ITV's blatantly copycat Grease is the Word, beating the opposition by a country mile. The final episode won its night hands down, slaughtering both Grease and a one-week wonder called Britain's Got Talent.
Champion
Lee Mead
Trivia
Lee Mead remained with the stage show until early 2009. His replacement was Pop Idol loser Gareth Gates.
Web links
The final 12 profiled at The Stage.
Opening titles from the BBC Motion Graphics Archive
See also
How Do You Solve a Problem Like Maria?
Pictures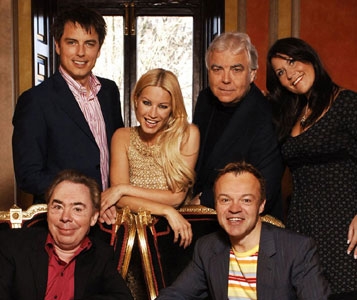 Graham and the judges
Feedback