That Dog Can Dance!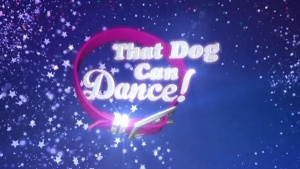 Synopsis
The evening of Boxing Day isn't the place for demanding television. It's a slot for something light and fluffy, though anything shown here will have the slight stigma of not going out a day earlier when far more people watch telly.
For the night after Christmas 2012, ITV made a programme about dancing dogs. The judges were all famous dog-owners - Sharon Osbourne and her two toy dogs, Bill Bailey and his larger hounds, and that year's winners of Britain's Got Talent, Ashleigh Butler and Pudsey. The performers, they were all dogs, working with their human trainers.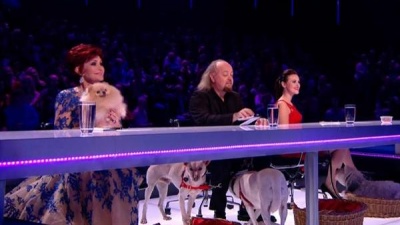 The judges: Sharon Osbourne, Bill Bailey, Ashleigh Butler, with dogs beneath.
Each act was introduced by a video diary they'd made at home, then performed their routine of jumping and stretching and shaking paws, all to a fast musical beat, before the judges gave their comments, mostly praise with just a little constructive criticism. While the audience vote was counted, Ashleigh and Pudsey gave their performance, and then a winner was declared.
With a title like That Dog Can Dance!, there's little danger of confusion. It's a show about dancing dogs: wonderful if you are Simon Cowell and that's your favourite thing in the world. For the rest of us, perfectly watchable and utterly immemorable.
Champions
Lucy Heath with dog Indie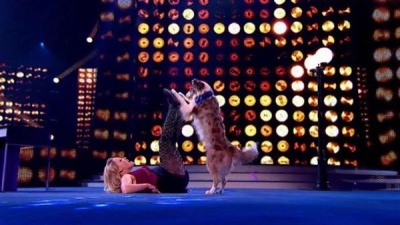 The winners in action.
In addition to the honour of victory, the winners also received a chance to appear at Crufts, a holiday and some dog treats.
Theme music
Dobs Vye
Feedback