The Greatest Dancer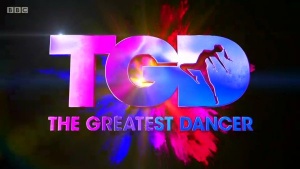 Host
Co-hosts
Dance captains: Cheryl, Matthew Morrison, Oti Mabuse
Broadcast
Thames and SyCo Entertainment for BBC One, 5 January 2019 to 7 March 2020 (18 shows in 2 series)
Synopsis
Dancers from around the world, and all sorts of styles, compete to be named "Greatest Dancer".
Teams are led by Cheryl (from Girls Aloud), Matthew Morrison (Broadway and Glee star), and Oti Mabuse (Strictly Come Dancing professional).
The gimmick was in the audition phase. Dancers performed to the audience behind a wall. On their side, it's the mirror of a dance studio. For the theatre audience, it's a video projection of what's going on just feet away.
The audience have keypads, and can say they'd like to see more of this performance. Once 75% of the audience have said yes, the mirror opens, the video wall splits, and we see the dancers in the flesh. Should the audience not give approval, the mirror stays shut, and that's that.
Once the auditions are over, there are callbacks - everyone performs again, and the "dance captains" (judges and mentors) pick their performers for the live shows. A public vote names the eliminated acts, and eventually provides the winner.
A slot in January and February pitted The Greatest Dancer against The Voice UK on ITV, and the shows share many similarities. There's an eye-catching audition (the crack'd mirror, the spinning chairs). There are mentors who encourage the talent more than they compete against each other. And, after the auditions, the public tune out.
The Greatest Dancer filled a small public service, proving that Strictly Come Dancing was not the only dance entertainment on television. To do this, it presented dance as pure entertainment - there was no technical advice, no mention of how very hard these performers train. Should they have recommissioned So You Think You Can Dance? Perhaps not: Nigel Lythgoe is of the past, Simon Cowell is of the moment.
In April 2020, it was announced that it would not return for a third run.
Champions
2019 Ellie Ferguson
2020 Michael and Jowita
Inventor
Simco and Thames are credited for "Format".
Title Music
Bernard Edwards and Nile Rodgers, produced and arranged by Graham Stack and Jeremy Stack
Trivia
The audience voting to approve an act they see on stage? That's the audition gimmick of Rising Star, an Israeli format that was fashionable for about two months in 2014.
Jowita, who won the 2020 series with Michael, became one of the dancers in the 2021 series of Strictly Come Dancing.
Web links
See also
Pictures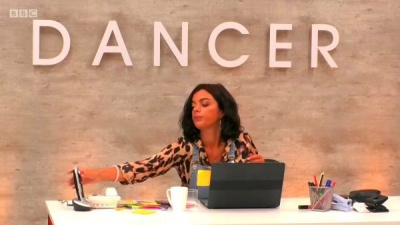 In the first series, show producer Amelia Wilson played the receptionist, a plot device to introduce the performers. In the second series, her role was filled by Curtis Pritchard.'
Feedback