Una Stubbs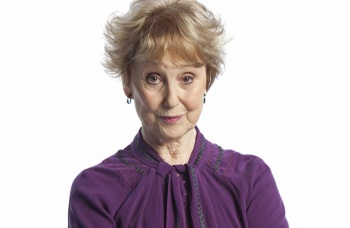 Biography
Actor and dancer who first rose to fame playing Alf Garnett's long-suffering daughter Rita in the 1960s sitcom Till Death Us Do Part (a role she also returned to in the 1980s sequel In Sickness and in Health). Other noted roles have included Aunt Sally opposite Jon Pertwee in Worzel Gummidge, Miss Bat in The Worst Witch and Mrs Hudson in Sherlock. Her major contribution to the world of game shows remains her eight-year stint as Lionel Blair's rival captain on Give Us a Clue.
She died in August 2021, aged 84.
Trivia
She is the mother of soundtrack composers Christian Henson (Rent Free, SAS: Are You Tough Enough?, Inside No.9) and Joe Henson (who co-wrote the music for Blast Lab with his brother, among other things).
Web links
Feedback