Vernon Kay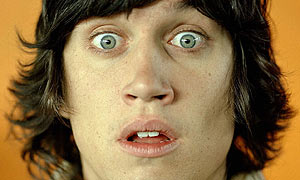 Biography
Vernon Kay got his first break into showbiz as a model before turning his hand to radio and TV presenting. He used to be a regular weekend "jock" on Wonderful Radio One and fronted Channel 4's yoof strand T4.
Trivia
Married to Tess Daly.
Contact
Princess Talent, Whiteley's Centre, 151 Queensway, London W2 4SB.
Web links
Feedback