Weaver's Week 2019-09-15
Last week | Weaver's Week Index | Next week
Some Regionalia this week, with the biggest thing to come out of Northern Ireland since Patrick Kielty's ego, and the biggest new game to come out of Scotland since Susan Calman's Top Class.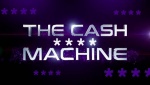 STV, from 1 September
Four teams, four codes, many chances to win. In STV's new show, there's only one Lorraine Kelly, and she's the host with the most. The most cash on television in the 7pm hour (so long as you don't look at the ITV network, where Schofe is giving away ten times as much cash). The most crass attempt at forcing a catchphrase we've heard in months, "If you want to win, you have to crack the pin." And the most clear message from STV, "Here's a format you can make in your market, quite possibly better than we're doing here."
So, what happens in the show? We briefly meet four pairs of players – as the first round progresses, we'll spend more time with each team. There's a buzzer question, done in the style of Break the Safe – one player buzzes in and gives one correct answer, their partner is to give the other correct answer.
First team to answer gets to play first. And we'll hear a little more from them, about themselves, what they'll do with the money if they win it. This pair gets first look at the categories board, where they're playing for a nominal £1000.
The team sees ten answers to do with that category. The answers are arranged from 1 to 0, like on a pinpad's pin pad. Lorraine asks a question, which fits only one of these answers. The team's aim is simple: find the right answer from these ten options.
While they're thinking about it, the money is falling, at something like £15 per second. They also have to work with Lorraine shouting at them to hurry up and put something in. An incorrect answer means the clock will re-start and more money gets lost. Four mistakes end the turn and mean that the team score £0.
After this, the first team sits back, and the others play a buzzer question for control, and their go. Whichever team has the lowest score at the end of round 1 is out. All of this takes a long time to play, about 20 minutes, and there are no commercial breaks during the round. Here's the first thing broadcasters might change: even up the pace of the game. This first part is slow, the rest goes at a much faster clip.
Cash, Pat
Round 2 is again played by each team individually, and again involves ten options. Again, order is determined by buzzer questions, and again the first teams get a choice of categories. This time, the aim to find the right four answers and put them in order. Like on the peg game Mastermind, teams are told if their nominations are right, totally wrong, or in the code somewhere else. Four guesses to get the answer, or be forever locked out, and the money crashes down at twice the speed.
Lowest score in round 2 is out – the money from round 1 is not used as a tie-break. If there is a tie after a round – usually if two of the teams have failed to score – there's a single buzzer question to remain in.
Round 3 is to find a single code, four answers from the choice of ten. The two remaining teams buzz in for control of the game. Same rules as round 2: we're told if answers are right, wrong, or in the wrong place. Whichever team gets the right answer goes to the final, and banks whatever money is left.
With a maximum of £1000 in round 1, £2000 in round 2, and £3000 in round 3, we're not talking massive amounts of money. From the looks of it, your typical team is going to take something over £4000 into the final.
Round 4 is the final round. Our players are split, and they need to provide two answers each, taking it in turns. Lorraine poses lots of questions. The answers are all one-digit numbers, and they're all the same number. Will our players know it? Can they guess it from the accumulated clues? And can they think about all this while their prize money is counting down?
While your typical team takes £4000 and more into the final, they'll do well to keep half of it.
Nice bit: the money literally appears at the end. Unlike some other shows we could mention Letterbox the amount is correct.
What would Serhat do?
Overall, what do we think of The Cash Machine? It's OK. And being OK is not good enough. At 7pm on Sunday, we might be watching Formule First on Channel 4, or Seen At Sport on BBC Scotland. There's Countryfile on BBC1, a silly movie on ITV2, and cars on Dave. We're spoiled for choice, and an OK show in a competitive slot won't cut it.
However, we can see that STV owns this format outright. The Cash Machine is as much for television format buyers overseas as it is for television viewers here. And when viewed from this angle, it's actually got some promise.
The PIN is a near-universal idea. Want to pay for groceries in the Netherlands? Pinpas is often the only way to go. Withdraw money in Abu Dhabi? Card in, four digits, and whip out some dinar. The risk of forgetting one's PIN is ever present, and the reward for remembering it is clear.
For viewers on this island, the show is a little slow and static, especially in the early phases. Much of this comes from the straight-laced host Lorraine Kelly. She explains a lot, and while the words are warm, she doesn't have the spontaneous excitement we saw from Catriona Shearer on Wonderball earlier in the year.
But give this show to a more lively host, and it could well make great entertainment. We're thinking the ebullient Nagui from Tout le Monde Veut Prendre sa Place, we're thinking the larger-than-life Stefan Raab. Heck, even Bradley Walsh could host with more oomph.
The final rounds have the potential to be properly tense, though we don't see enough of that with Lorraine. There's just a bit too much filler, the pace is a little too slow. An STV hour is 47 minutes, give or take a few seconds. This show has enough action to fit into a 35 or 40 minute slot. Continental television has a lot of daytime shows with that much action, they're not ruled by exact hours as we are over here.
Other broadcasters can play with the amounts of money – we reckon €2000 is a good return for a daytime slot, primetime needs to multiply these figures by at least five.
So no, we won't be seeking out further episodes. We do hope – slightly against hope – that STV can sell this format to other broadcasters, and they can make small tweaks to bring a really entertaining version to their audiences.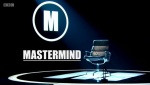 Hat Trick / Hindsight for BBC2, from 9 August
Small tweaks are the order of the day for Mastermind, under its new independent producers Hat Trick and Hindsight.
Production has moved from Salford to Belfast; the restricted budget (barely £36,000 per episode) doesn't allow for the show to go on location like in Magnus Magnusson's day.
There's less audience seating, the crowd is now restricted to the area behind the contestants. Back in Salford, we'd see the crowd behind the inquisitor, and blacked out behind the chair.
Instead, the studio has a recurring motif, an M in a circle. It hangs around the studio, filling space with this brutalist logo. It's stark, and more than slightly menacing. And that's a good thing for Mastermind, it's meant to be an intimidating experience for the contenders.
The monochrome effect continues in the scoreboard. Where there used to be a thin blue line to mark the last ten seconds, now the white border turns black. With harsh bright lighting, and complete blackness behind the contender, the monochrome effect is more like Bill Wright's original nightmare, being interrogated in a prisoner of war camp. On a similar tack, we like the microphone stand by the chair, a visual reminder that the contenders are under pressure and being monitored.
Gone is the individual walk-on through the doorway, and they've abandoned any pretence that the contenders don't need to know each others' scores. Good. These ideas never worked in the last BBC Studios series, and we're not sorry to see them go.
We're not fans of John Humphrys in the interrogator's chair: his delivery is slow, he has a terrible habit of reading what's on the card and not understanding it, and that's just what we see on screen. But the BBC have lumbered Mastermind with this failing beast, and we have to take the rough with the smooth.
Behind the scenes, almost all of the general knowledge questions are written by people from Northern Ireland, or with some connection to the area. We've not dug through previous scripts to see if this makes a material difference in subjects, or if there's a difference in question styles. It appears that the specialist rounds still home in on minor detail, rather than attempt to portray the work as a whole.
The biggest change comes at the end of the show, where our winner delivers a short piece to camera about the show we've just seen. It's better television than the pieces to camera we saw about ten years ago, and certainly less nerve-wracking for the contenders than the short interviews before the general knowledge round.
Only the heat winners will progress to the semi-final, there are to be no places for high-scoring losers. We have a soft opinion in favour of that, it should make the semi-finals less frantic and less of a lottery. We hope that losing contestants will be able to reapply in a year or two.
Overall, this column gives our seal of approval to the changes made by the new producers. We understand why some things cannot change, and we like the changes they have made.
This Week and Next
Answers to the picture questions. The planet is Saturn; the shows were Big Brother, The Apprentice, The Only Way is Essex, Made in Chelsea.
Congratulations to Paul Sinha, the comedian, Fighting Talk and The Chase and Round Britain Quiz regular won the World Quiz Championships last weekend. Couldn't have gone to a nicer person, or a better quizzer – as last Friday's The Chase demonstrated.
The Eurovision blogosphere was interested to read that KAN are suing Madonna over her interval act. She gave a performance that was widely derided as "rubbish", "out of tune", and "we'd rather be watching Stephen Mulhern's In for a Penny". It appears that KAN's complaint is about some boring contractual minutiae, and not how the self-proclaimed "Queen of Pop" was by far the worst singer on the night.
BARB ratings in the week to 1 September
Bake Off is back, and shoots straight to the top (C4, Tue, 9.6m). Got Talent The Champions was the second-biggest show (ITV, Sat, 7.2m), leaving Coronation Street in the dust (ITV, Wed, 6.6m).
Stephen Mulhern's Celebrity Catchphrase with Stephen Mulhern proved that Saturday nights need Stephen Mulhern (ITV, 4.05m). There was also an edition of Who Wants to be a Millionaire (ITV, Sun, 3.65m), where they played the million pound sting. Pointless Celebrities was BBC1's biggest game (Sat, 3.05m).
Sunday night entertainment: 5 Gold Rings (ITV exc Scotland, 2.55m) beat Dragons' Den (BBC2 network, 2.53m). Bake Off Extra Slice pulled 1.85m (C4, Fri). Good score for Interior Design Masters (BBC2, Wed, holding at 1.65m), with The Chefs' Brigade trending down to 930,000 (BBC2, Tue).
A League of Their Own heads digital lists (The Satellite Channel, Thu, 885,000). Bake Off Narrative Repeat led on E4 (Sat, 470,000), ahead of new-to-the-channel QI XL (Dave, Thu, 445,000), and Got Talent Narrative Repeat (ITV2, Sun, 380,000).
Other leading shows were the acquired Masterchef Australia (W, Thu, 320,000), Celebs on the Farm (5star, Fri, 200,000), Scrapyard Supercar (Dave, Sun, 120,000), and Step Up to the Plate (CBBC, Mon, 115,000).
Ahead of Strictly Come Dancing (BBC1, Sat), what do we have? There's extra Popmaster In the Park (Radio 2, Sun), and there might be a game in Comedians Giving Lectures (Dave, Wed). Also from the might-be-a-game-if-you-squint-hard-enough file: World Tag Championships (C4, Thu). Pointless Celebrities (BBC1, Sat) is people who call themselves "journalists", and The Chase Celebrity Edition (ITV, Sat) has Coronation Street stars. And if you're playing at the DASH puzzle hunt in London (Sat), do say hi, this column will be in the team going pleasantly slowly. It's not the winning, it's not the solving, it's the burger at the end that counts.
Photo credits: STV, Hat Trick / Hindsight.
To have Weaver's Week emailed to you on publication day, receive our exclusive TV roundup of the game shows in the week ahead, and chat to other ukgameshows.com readers, sign up to our Yahoo! Group.