Weaver's Week 2019-09-29
Last week | Weaver's Week Index | Next week
"Wah wah we wah wah". More on this developing story later.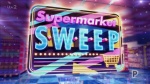 Thames for ITV2, from 9 September
A quarter of a century after we first saw the format, and over a decade since the last new episodes, Supermarket Sweep is back. Most of the elements are there – a familiar village supermarket layout, earning money to run in the aisles, and a suitably camp host. The programme's stripped across the week, and offers a cool £3000 to the daily winners.
The major difference is that the show now lasts for a full ITV2 hour (46 minutes without the adverts), almost twice as long as Dale Winton's 24 minute show. How have they increased the running time? There are a lot more of the familiar question rounds, and because there are so many, they're only played for 5 seconds per correct answer, not the 10 from before.
But there are other ways to lengthen the show without putting in extra time. Slightly longer chats with the contestants before we properly begin, and both of them play together in the quiz rounds. Rylan discusses the answers with the players, in a way Dale didn't, so that's a few more seconds each time. We'll spot the other differences as we go along.
There's still an initial sweep – 10 seconds on the clock, and if the runner can find the marked item and bring it back, they'll win a spot prize (perfectly decent without breaking the bank: for instance, an hour in an escape room). After a couple of the traditional games – some based on supermarket goods, others on celebrity culture – we have a challenge to identify celebrities from the items they have bought from the supermarket. It gets the teams out from behind their podiums and standing by the checkouts.
And it allows Rylan to talk to the cashiers. As the series progresses, we find out some things about the characters in the store. A checkout operator with a backstory, a security guard who might need more exercise. It's a way to bring the viewer back, if they identify with a security guard or a checkout operator. And it's a way to extend the show without adding any time to the clocks.
There's an "Express Sweep", sending one from each team out into the aisles to find marked products. Six items to find, and it's five seconds per item (apart from one, that's worth ten seconds). So not only do we see the people running around, but we've the slight jeopardy of how much time each item is worth. Boom! That's five minutes filled without much effort. There's a guest celebrity skit, a pre-recorded observation quiz or a "guess how long it'll take the guard to catch them" question. Another way to fill time.
Finally, the "Supermarket Swap" round, where players rotate between each answer. But there's a novel idea – "Supermarket Steal" – where a right answer will pilfer 5 seconds off an opponent. That'll reduce the length of the sweep. Our leaders will usually come out with 2 and a half minutes, or thereabouts.
And after that, the final third of the show hasn't really changed that much. There isn't much that can be changed, the Sweep is the Sweep. "Rylan's Rules" swallows another minute of screentime without altering the game, the pick-and-mix and manager's specials and inflatables and shopping list are all there. So's the final sweep, three rhyming clues to win £3000. Losers get a jute "bag for life" and the jumpers they wore on the show; winners who don't take the jackpot also get the value of goods in their trolley, still around £150.
It's impossible to discuss Supermarket Sweep without thinking about Dale Winton. Rylan isn't Dale: he doesn't have the bright intonation, he does tend to drone on a little when in his long speeches. But he's got bags of character, and is clearly at home with all the intricacies of the format. Jennie McAlpine provides a gentle commentary, she knows when to commentate and when to shut up in a way Bobby Bragg didn't. They've made an effort to make characters out of the other regular staff, a little touch of genius that helped turn Cheap Cheap Cheap into a cult show.
There are technological enhancements, cameras in the aisles and on the trolleys to provide unusual angles we couldn't have had in the 1990s – though this does confirm Supermarket Sweep is shot in a television studio. We'd have liked a slightly longer Sweep (a show about going wild in the aisles spends about four minutes actually in the store)... and have a less rule-bound sweep (the show is less "wild in the aisles" and more "self-regard at the self-checkout"). The aisles themselves are quite narrow, not large enough for two trollies and a camera to pass.
Taken in isolation, each episode of Supermarket Sweep is absolutely fine. ITV2 commissioned 20 episodes, and has decided to run them at 8pm each weeknight. Now, 8pm is a good slot: it's before the sex-and-violence watershed, the show is safe for parents to watch with their children of primary school age, and it doesn't need the commitment of the soap operas. While viewing figures for the premieres have fallen throughout its run, Supermarket Sweep can repeat on ITV2 into infinity, just as episodes have repeated on the Challenge channel into infinity. This show is still going to entertain in 2024, perhaps in 2044.
So we want to look at Supermarket Sweep as a show on its own terms. Is it fun? Yes, it's fun. Is it this column's idea of appointment-to-view telly? No, but we can envision a time – 4.30 on a cold Sunday afternoon in the depths of winter, say – when we want something light and silly to cheer ourselves up. Supermarket Sweep will provide that, it's a reliable brand in the schedules. Just like its sponsor, Fine Fare.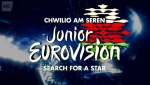 Rondo Media for S4C, 3-24 September
We could take last year's review of Chwilio am Seren, photocopy it, scribble in a few changed names, and present it as this year's review. Replace Stifyn Parri with Lloyd Macey as the bloke judge / mentor, change some of the cast, and that's pretty much it.
The basic format is exactly unchanged. We start with 90 minutes of closed-room auditions, young people showing their talent before the judges. Then there's a workshop and a group performance, again using a classic Junior Eurovision group song (and if you recognised the 2014 communal song "Together", give yourself a trophy.)
The mentors still picked their pools of four, and worked with them to perform at the Quadrant Shopping Centre in Swansea. Same venue as last year, same stage location as last year. One of the acts was a combination of two performers, so six progress, five fell, twelve ran.
We lost three early in the semi-finals, out on the jury vote. Two of those were surprises: Sophie has a standout voice, and has the courage to look down the camera as it slowly moves past, and the conviction to properly emote down the camera. There are a lot of Senior Eurovision acts who never manage that.
Carys had been a standout talent at the auditions, she brought a voice with the power of Adele, and visibly gained from the professional guidance in this contest. At the end of November, Junior Eurovision will crown a winner, but all participants will gain something from their involvement. Carys is a winner already, she's gained confidence and recognition of her awesome talent.
We weren't surprised to see Y Minis go. They were a constructed group, made up at the auditions. There's not been a group at Junior Eurovision since Fource two years ago, and there's not been a group like this since The Peppermints. Can sing, can dance, all talented individuals, clearly not worked together as long as Fource.
Six into three won't go, and the first elimination is made by expert panels around Wales (and in the East Wales outpost of London). Everyone shall have a star, and the top three from each jury gets one extra star. It's an interesting voting procedure, and assures some sensible result. Who qualified? What were their initial songs?
Performing solo right up until the semi-finals, Mackenzie had wowed us with rap styles and stage presence, and if this was a pure talent contest, he'd be through to the final before we can say "golden buzzer". Rhiannon was another strong singer, most at home behind the mike stand. The combination looked potent; was it picked because Mackenzie isn't brilliant at rapping in Welsh and is too good to pass up? For their heat performance. "Nythod cacwan" begins with Rhiannon on a Medium Bench, getting the jury notes in early. Then Mackenzie comes in, and the two alternate singing lines. Mackenzie's rap is delivered in the second verse: he's nervous, but it doesn't show too much.
Cerys had been a little backgrounded in the earlier phase, a good singer who was perhaps up against stronger characters in the final. Her opening performance was "Meddwl amandf ti", a song allowing her to stand up and pace around from her medium chair. We're judging the vocal capacity and the stage talent, not the song, and Cerys had both of those for this slow number.
Erin snuck up on the rails, not standing out until she performed in Swansea. We'd conspired to miss that voice, and that stage presence. Of all the solo acts, Erin looked most at home on the stage. And we said almost exactly that about Manw last year. "Nos da Susannah" shows Erin's powerful voice, in high and low registers, and there's plenty of armology to channel the viewer's attention. There's great potential in this performer.
As last year, there's only one song, done in three different ways. "Calon yn curo" translates as "Heart beating", it's a song about overcoming one's fears and grabbing the moment. All very worthy, and a bit of what we'd expect to see in this contest, rather than what we actually see.
Now, it could be something lost in translation, but we could have sworn the songwriters said they wanted to get a hook, something instantly catchy. It's true. The songwriters want hooks and catchiness. Splutters out our cup of fruit tea, it's so not the way we do things on this island. Next thing we know, S4C will want to finish somewhere above last!!!
Rhiannon gets the jury notes in early, then Mackenzie raps his piece. There's lots of air-punching, oh-oh-oh-oh-ohs, perhaps a fiddle buried somewhere in there. They need to work on the fist-bump, and we're really not convinced about the moment where everyone turns their back on Rhiannon. This is – actually very good. Mid-table looks in prospect – if the viewers send this version.
Cerys has a mid-tempo version of the song, which shows off her voice really well. Powerful notes in the choruses, and really going to town in the middle eight. The backing dancers cramped her style for the first half of the performance, we could concentrate on Cerys's vocals later on. This is – actually very good. The juries will go for it, not sure about the televote, so comfortably top half.
Erin slows it down a little further, and gets a power ballad version, where she looks like she's on the prow of a boat speeding along in the night. The backing dancers don't enter until the second chorus, by which time they're wielding coloured ropes – and they skip off backstage for the climax. This is – actually very good. The juries will go for it, the televote might as well, and are we able to plot a path to victory? No less unlikely than "Mezo" a few years back.
Instead of Trystan reading out the voting disclaimer in Welsh and English, we get a proper interval act this year. Gracie-Jayne from last year's contest went on to The Voice Kids, another of the finalists will be on the new series of CBBC's Got What It Takes?, which will be fun. And it's the closest that Hacker T Dog will get to Eurovision, more's the pity.
Shall we have a winner? Let's have a winner. Erin won the televote, and she'll get to sing over at least one set of credits. This set, right now.
What's the path to overall victory? Narrow, precarious, slim. We're not getting our hopes up too high, we've booked nothing more than a reservation on a park bench in Newport. S4C needs to pull out a plum draw – "first" or "last", or get handed "second-to-last" against a weak uptempo song. The choreography needs to be spot on, the performance needs to be spot on, and S4C was in the area for both of those last year. And if this turns out to be a weak year, and if things go the right way, and if, and if... hey, it's good to dream.
Junior Eurovision takes place on the afternoon of 24 November. We'll have a report the following week.
This Week and Next
BARB ratings in the week to 15 September.
Bake Off continues to rule the roost (C4, Tue, 8.7m). Coronation Street is the biggest non-game show (ITV, Wed, 6.6m).
Got Talent The Champions takes second place (ITV, Sat, 5.85m), with highlights show Strictly The Professionals some way behind (BBC1, Sat, 4.55m). Celebrity Masterchef snaps at its heels (BBC1, Fri, 4.25m).
Who Wants to be a Millionaire continued (ITV, Sun, 3.45m), just ahead of The Chase (ITV, Mon, 3.4m) and Celebrity The Chase (ITV, Sun, 3.35m). Pointless Celebrities was on 2.95m (BBC1, Sat).
Dragons' Den did well on BBC2 (Sun, 2.7m). University Challenge (BBC2, Mon, 2.45m) and Only Connect (2.35m) pulled their usual numbers. QI continues to struggle (Fri, 1.279m), inches behind Taskmaster (Dave, Wed, 1.285m). Supermarket Sweep came back on ITV2 (Mon, 1.22m; worst on Wed, 571,000).
Treasure Island (C4, Sun, 2.05m) beat Extra Slice (Fri, 1.85m). The Great Model Railway Challenge returned to C5 (Fri, 1.06m). Third on the new channels was Bake Off on 4Seven (Tue, 465,000).
Next new shows were Masterchef Down Under (W, Mon, 295,000), Scrapyard Supercar (Dave, Sun, 130,000), and Chwilio am Seren Junior Eurovision (S4C, Tue, 15,000).
It must be at least five minutes since Susan Calman was last on telly. Time to put that right with new Top Class (CBBC, Sun). Fred Sirieix asks if famous food can be replicated on Snackmasters (C4, Tue).
There's a new series of Your Face or Mine (Comedy Central, Wed), and the first domestic version of RuPaul's Drag Race (BBC II!, Thu) begins online. Carol Decker and Rylan Clark-Neal take on The Chase With Celebrities (ITV, Sat), and it's the grand final of Got Talent The Champions.
Photo credits: Thames, Rondo Media.
To have Weaver's Week emailed to you on publication day, receive our exclusive TV roundup of the game shows in the week ahead, and chat to other ukgameshows.com readers, sign up to our Yahoo! Group.