Category:Zeppotron Productions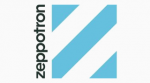 Definition:
Programmes made by the production company Zeppotron.
Established in 2000 by a team involving Charlie Brooker, Zeppotron specialises in comedy and comedy-entertainment programmes. It was bought by Endemol in 2002, and in 2015 became part of Endemol Shine Group, which in turn was acquired by Banijay in 2020.
Pages in category "Zeppotron Productions"
The following 14 pages are in this category, out of 14 total.
Feedback