Weaver's Week 2015-10-25
Last week | Weaver's Week Index | Next week
Miss this and you'll weep.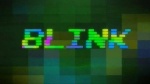 ZigZag for Channel 4, from 1 October
Very much for the post-pub crowd, Blink is a very cheap and very entertaining show.
The concept is very simple. Here is a clip from a music video. Here is a snatch of music. Here is a picture of a pop star. Who is it? The clips and pictures appear for less than a second. The rounds – video flash, memory flash, band flash, song flash – do exactly what they say on the tin.
There are additional complications. The clips in the video flash round are linked somehow, and the memory flash clips turn into an observation quiz. Band flash is individuals in a band, finishing with the most famous – points for the band, and for knowing the members.
The final challenge is for the winning contestant alone – identify 10 of 15 flashes to win a prize of zero value.
So the game is nothing to write home about. The setting is simple, two modestly famous people (Vanessa Feltz and Brian Dowling, for instance) sat in front of a green screen, looking at a screen. The questions are familiar popular music from the last three decades, you're not going to be asked about Suede b-sides or number 94 singles. Denis Karam, the "Head of Archive" has done a sterling job. So has Ben Paul, devisor and producer.
What is it about Blink that's tickled us? Vikki Stone's dry hosting, for a start. We only hear her, we don't see her. We hear wit, we hear a narrative of sarcasm about the world of pop. We hear Vikki pick up on some of the comments made by the players, a proper live conversation. At times, it feels like she's going to ask them gently revealing questions, as was the way on confession-box chat show Star Test circa 1990.
At times, it feels like we're back in 1986, listening to a sassy sister read out the latest extracts from Smash Hits. Blink has a tone – respectful and disruptive and sarcastic and appreciative. The voice of the fan.
And the backdrop deserves some remark. Remember arcade games of the early 1980s? Asteroid? Pacman? Space Invaders? Jet Set Willy? Goldhawke have given the show a monochrome palette, any colour you like as long as it's green. There's 8-bit composed music, and some animated stings in between rounds.
With a little judicious editing, it could go out anywhere in the schedule – teatime on E4, weekend breakfast on 4Music. Most of the editing would be to remove Cheryl Baker's uncharacteristic paddy, frustrated at being down by 15 points to 1.
Blink isn't going to set the world on fire. It might entertain a few hundred thousand people for half an hour, and that's absolutely fine.
The Ten Million Club
BARB ratings in the week to 11 October
All hail The Great British Bake Off! 15.05m saw the final, making this the single most-seen programme in over three years.
There is more action in the Ten Million Club; Strictly Come Dancing takes advantage of England's men being rubbish at rugby, and secures 10.38m viewers. It's normal for Strictly to move into eight figures during October, but this is a couple of weeks earlier than we'd expect.
This set us wondering: is there a comprehensive list of the most popular game shows? Specifically, is there a list of game shows that were seen by more than 10 million people?
There is now. Since the start of 2002, 54 series have had at least one episode into eight figures. Here's the top-rated single edition from each such series.
Rank
Show (and time)
Date
Million
viewers
In which—
1
BRITAIN'S GOT TALENT FINAL RESULT (SAT 2131)
30/05/2009
18.29
Diversity beat Susan Boyle
2
THE X FACTOR RESULTS (SUN 1929)
12/12/2010
16.55
Matt Cardle wins
3
THE X FACTOR RESULTS (SUN 1929)
13/12/2009
16.28
Joe McElderry wins
4
MILLIONAIRE TONIGHT SPECIAL (MON 2101)
21/04/2003
16.10
A-hem!
5
THE GREAT BRITISH BAKE OFF (WED 2001)
07/10/2015
15.05
Nadiya Hussein triumphs
6
I'M A CELEBRITY – GET ME OUT OF HERE! (MON 2101)
09/02/2004
14.99
Kerry Katona wins
7
STRICTLY COME DANCING (SAT 2105)
18/12/2010
14.28
Kara Tointon wins
8
BRITAIN'S GOT TALENT FINAL RESULT (SAT 2131)
31/05/2008
13.88
George Sampson wins
9
THE X FACTOR (SAT 1909)
13/12/2008
13.77
Alexandra Burke wins
10
THE GREAT BRITISH BAKE OFF (WED 2000)
08/10/2014
13.51
Nancy Birtwistle the surprise victor
11
STRICTLY COME DANCING (SAT 1830)
22/12/2012
13.37
Louis Smith, Kimberley Walsh, Denise Van Outen perform
12
POP IDOL LIVE FINAL (SAT 1909)
09/02/2002
13.34
Will and Gareth perform
13
STRICTLY COME DANCING (SAT 2104)
17/12/2011
13.16
Harry Judd mcflies to the top
14
STRICTLY COME DANCING (SAT 2108)
20/12/2008
12.97
Tom Chambers wins
15
STRICTLY COME DANCING: THE RESULTS (SAT 2041)
21/12/2013
12.79
Abbey Clancey wins
16
I'M A CELEBRITY – GET ME OUT OF HERE! (MON 2101)
12/05/2003
12.73
Phil Tufnell is last man out
17
I'M A CELEBRITY – GET ME OUT OF HERE! (SAT 2124)
04/12/2010
12.37
Stacey Solomon wins
18
I'M A CELEBRITY – GET ME OUT OF HERE! (MON 2100)
05/12/2005
12.35
Carol Thatcher wins
19
THE X FACTOR RESULTS (SAT 2136)
15/12/2007
12.23
Leon Jackson wins
20
STRICTLY COME DANCING (SAT 2131)
23/12/2006
12.11
Mark Ramprakash wins
21
THE X FACTOR RESULTS (SUN 1929)
11/12/2011
12.09
Little Mix win
22
DANCING ON ICE (SUN 1859)
16/03/2008
12.08
Suzanne Shaw wins
23
THE VOICE UK (SAT 1859)
14/04/2012
11.99
Audition 4 (last): Emmy J Mac, Indie & Pixie, Becky Hill
24
DANCING ON ICE – THE SKATE OFF (SAT 2111)
04/03/2006
11.68
Gaynor Faye wins
25
STRICTLY COME DANCING (SAT 1830)
20/12/2014
11.67
Caroline Flack wins
26
WHO WANTS TO BE A MILLIONAIRE (SUN 1959)
03/02/2002
11.61
An unremarkable episode. The show was just so big.
27
STRICTLY COME DANCING (SAT 2042)
11/12/2004
11.60
Jill Halfpenny wins
28
BRITAIN'S GOT TALENT (SUN 2000)
17/06/2007
11.58
Paul Potts beats Connie Talbot
29
I'M A CELEBRITY – GET ME OUT OF HERE! (MON 2101)
06/12/2004
11.43
Joe Pasquale wins
30
BRITAIN'S GOT TALENT RESULT (SAT 2130)
04/06/2011
11.35
Jai McDowall beats Ronan Parke
31
DANCING ON ICE (SUN 1855)
22/03/2009
11.31
Ray Quinn's first win
32
I'M A CELEBRITY GET ME OUT OF HERE! (SER (SUN 2103
17/11/2013
11.25
Kian Egan wins
33
STRICTLY COME DANCING (SAT 1749)
22/12/2007
11.23
Alesha Dixon, Matt di Angelo, Gethin Jones perform
34
BRITAIN'S GOT TALENT (SAT 1929)
13/05/2012
11.16
Ashleigh and Pudsey win
35
I'M A CELEBRITY – GET ME OUT OF HERE! (SUN 2102)
13/11/2011
11.10
Launch of Dougie Poynter's series
36
POP IDOL (SAT 1847)
20/12/2003
11.04
Michelle McManus, Sam Nixon, Mark Rhodes
37
I'M A CELEBRITY – GET ME OUT OF HERE! (SUN 2103)
08/09/2002
10.95
Tony Blackburn wins
38
I'M A CELEBRITY – GET ME OUT OF HERE! (SAT 2121)
21/11/2009
10.86
Two camps unite in Gino D'Acampo's series
39
I DREAMED A DREAM – THE SUSAN BOYLE STORY (SUN 2134
13/12/2009
10.79
More promotion for SyCo
40
STRICTLY COME DANCING (SAT 2123)
17/12/2005
10.55
Darren Gough wins
41
THE X FACTOR RESULTS (SAT 2129)
16/12/2006
10.52
Leona Lewis wins
42
BRITAIN'S GOT TALENT (SAT 1929)
08/06/2013
10.43
Attraction win, eggs get smashed
43
STRICTLY COME DANCING (SAT 1820)
10/10/2015
10.38
Highest performance show of the current series – so far?
44
BRITAIN'S GOT TALENT (SERIES 9) (SUN 1929)
31/05/2015
10.32
Jules O'Dwyer and Matisse win
45
THE APPRENTICE: THE FINAL (SUN 2101)
17/07/2011
10.24
Tom Pellerau beats Helen Milligan
46
I'M A CELEBRITY – GET ME OUT OF HERE! (SAT 2114)
29/11/2008
10.19
Elimination of Timmy Mallet; Joe Swash wins the series
47
THE VOICE UK (SAT 1916)
14/02/2015
10.10
Audition 6 of 7: NK, Sheena McHugh, Keedie Green
48
I'M A CELEBRITY – GET ME OUT OF HERE! (SUN 2102)
11/11/2012
10.09
Launch of Charlie Brooks (EastEnders)'s series.
49
I'M A CELEBRITY – GET ME OUT OF HERE! (FRI 2101)
01/12/2006
10.05
Matt Willis wins
50
THE X FACTOR (SAT 1906)
24/09/2005
10.04
Final round of auditions.
50
DANCING ON ICE (SAT 1829)
17/03/2007
10.04
Kyran Bracken, Clare Buckfield, Duncan James perform
50
THE X FACTOR RESULTS (SUN 1939)
09/12/2012
10.04
James Arthur wins
53
BRITAIN'S GOT TALENT (SERIES 8) (SAT 1959)
12/04/2014
10.03
Series opener: Paddy and Nico get the golden buzzer
54
BIG BROTHER (FRI 2203)
26/07/2002
10.01
Kate Lawler beats Johnny Regan and Alex Sibley.
All ratings are "7 days" – people who saw the show live, or on video / PVR within one week of original transmission.
Show times and description explains whether the show was an all-evening final, or a split performance-results programme.
We don't include viewers to ITV+1 (they may be the regular viewers re-viewing the show), and we don't incorporate ITV-HD. While ITV continues to report its HD channel separately from its SD transmission (something to do with adverts), we'll keep them separate. The rise of ITV-HD may explain part of ITV's drop-off since about 2010.
Each show's ratings are averaged across the whole transmission, minute-by-minute. The Eurovision Song Contest might get 12 million viewers for the voting sequence, but only six million for the performances, so the average is brought down.
Why does the list only go back to 2002? BARB changed the way they compute the ratings in that year. Figures are not directly comparable between 2001 and 2002.
What of the minor channels? Channel 4 has made the main list. BBC2's top game show was the 2013 Bake Off final (9.45m). Channel 5's top game show was the Celebrity Big Brother launch in August 2011 (5.27m). On the non-PSB channels, the biggest game show was Celebrity Juice on 9 February 2012 (2.74m for Phillip Schofield, Christine Bleakley, Chris Fountain).
The venerable game of Countdown doesn't quite make the ten million viewers list, but it does make 33 years on our telly at the start of November.
We left Thomas Carey in the middle of a superlative octochamp run: eight games, eight wins, eight centuries. His lowest score was 109, four games saw him secure maximum points in 12 rounds, and the total of 923 puts him to number 1 seed – albeit by just one point.
Only a legend could follow him in the champions' chair. By chance, a legend was to hand: Matt le Tissier proved as good at letters and numbers as he was at football a couple of decades back, he won three games and looked strong for the finals. Unfortunately, he ran into John Hardie, and John was going to become an octochamp himself. Eight games, eight wins, seven centuries, and one 12-max game. With 845 points, he's only the fourth seed for finals week.
Since then, Gareth Chapman and Alex Skulnick have won one game each, Zac Goodman has four including a century score.
The top eight seeds:
| | | |
| --- | --- | --- |
| Thomas Carey | 8 wins | 923 pts |
| Jonathan Wynn | 8 | 922 |
| Stephen Briggs | 8 | 883 |
| John Hardie | 8 | 845 |
| Judy Bursford | 7 | 603 |
| Liam Moloney | 6 | 745 |
| Matty Artell | 5 | 541 |
| Rhys Benjamin | 5 | 494 |
This Week and Next
Nominations for the Children's BAFTA awards have been announced. Amongst game shows, Swashbuckle (Cbeebies) competes against Sam and Mark's Big Friday Wind-Up Christmas Special (CBBC) and two others for the Entertainment award. Sam and Mark are also up for Best Presenter, alongside the incredible Iain Stirling for The Dog Ate My Homework, and Barney Harwood for Blue Peter.
The awards will be presented on 22 November. We might cash in a little off-topic credit then, and look at children's television as a whole.
Ireland had their television awards this week, but no game shows won.
Quiz update
St Peter's Oxford took on Glasgow in the first University Challenge repêchage match. It was nip-and-tuck in the first half, but Glasgow pulled away after the music round to win by 180-120.
The match will be remembered for a slew of unusual answers. Swans in flight and cloudberries appear on the euro coins of Scotland. There is a Putney goose. Nutella is made in Toledo and Lubeck.
It won't be remembered for a particularly ill-judged question asking for the "only" Yankee state with three cities beginning with C. "Ohio" the model answer. What about Carlsbad, Concord, and Corona, all very large settlements in California? Or the Texas trio of Carrollton (big), Clarksville (once had a railway station), and Converse (footwear)? Someone needs to investigate.
This week's edition of Only Connect will be remembered for Gerard Mackay's superb rendition of "Gold", the Spandau Ballet classic was the answer to the music sequence and rendered in a most musical style. Gerard's Wayfarers also pulled the Five Point Klaxon, knowing the Warlock of Firetop Mountain was the first in the Fighting Fantasy gamebooks. That minotaur was always a hard opponent.
But the Wayfarers lost, defeated 19-17 by the String Section. The Strings pulled a pair of three-point sequences, and had picked a couple of bonuses in the connections round. Both sides dropped points on the walls, and both sides dropped points through the Missing Vowels round. Only in the final category did the Strings secure victory.
Advance notice that Only Connect looks set to move, the hieroglyphs shift to 7.30 from 2 November, going before University Challenge at 8. The excuse is to allow The Quizeum to be smug on BBC4 at 8.30.
There's no Mastermind next week, world gymnastics championships take priority. We're spared the sight of John Humphrys in a leotard. For that, we give many thanks.
Gary Wright is thankful this week, he won the episode after securing a Perfect Round on the History of Las Vegas. A quality general knowledge performance lifted him to 27 points. Sarah Elder also took a Perfect Round on the "Anne" books of LM Montgomery, but her general knowledge set wasn't as favourable, and 23 points ends her for this series. Bob Mayho and Alan Martin also competed, recording very respectable scores of 21 and 19.
Halfway through the heats, and a mark of 25 is currently enough to bring someone back through the high-scoring losers route.
We've already had the headline, so what else was in BARB ratings in the week to 11 October.
3) The X Factor relegated to 6.9m, and HIGNFY pegged 4.25m. University Challenge (2.95m) beat Bake Off Extra Slice (2.7m), and Only Connect squeaked ahead of the Great British Menu final (2.4m to 2.35m.)
4) Mr and Mrs went out opposite Bake Off, and had just 2.5m viewers, level with The Chase. Celebrity Juice drew 1.13m to ITV2.
5) Other digital ratings: 275,000 for Masterchef Australia on Watch, 175,000 for Landscape Artist of the Year on Artsworld, 125,000 for the launch of Bigg Boss on Indian channel Colors, and 100,000 for Meet The Apprentice Candidates on BBC Red Button.
There are celebrity contestants on Release the Hounds (ITV2, Wed), and Bring the Noise continues (The Satellite Channel, Thu). Jedward and Chico appear on Pointless Celebrities next Saturday, and we wonder what John Sergeant is up to these days.
A special edition of the Week next week, we're publishing on Saturday to mark the tenth anniversary of Deal or No Deal.
Photo credits: Zigzag.
To have Weaver's Week emailed to you on publication day, receive our exclusive TV roundup of the game shows in the week ahead, and chat to other ukgameshows.com readers, sign up to our Yahoo! Group.