Weaver's Week 2017-03-12
Last week | Weaver's Week Index | Next week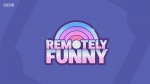 The 3pm hour has had a couple of new shows. Later, we switch to ITV for The Home Game.
TwentyTwenty Kids (a Warner Bros Television Production Uk Company) for CBBC, 13 February – 10 March
There's little in the way of introduction, almost from the start we're into the game. Host Saara Forsberg reads from a phrasebook, and stands in front of a picture backdrop. It represents a holiday destination – Italy, Spain, Hawai'i. This destination has no bearing on the game. At all. It's just visual decoration.
The players are not a red herring. Let's bring up the wifi networks. We meet the three players in their bedroom, along with some of their families. During the next 20 minutes, they'll play five rounds, to win Saamojis. That's emoji of Saara, and it's used to keep score.
Round one: Bedroom Bonanza – Saara asks the players to bring back something. Something interesting from the next room, or something that might prove useful for a spy mission. Three Saamojis for the first back, with bonus points awarded in a whim.
Throughout the show, Saara and the players will banter and talk amongst themselves.
- "I have a torch."
- "What would you use it for?"
- "Seeing in the dark."
Glad we've got this sorted out. Round two: Toilet Takedown – write down a number answer using a marker and toilet roll, points for the closest. Loo Tube is a quick funny video, with a question. Buzzer? This is Remotely Funny, we don't have a buzzer. We have a bog flush.
Another recurring feature: embarrassing stories about the players dotted about the show. What minor humiliation has the parent told Saara? We're getting shades of Simon Mayo's Confessions.
To the kitchen for Food Flash – with the help of the family, they're to reconstruct a stereotypical Finnish dish using ingredients provided, and do it all within 45 seconds. And it's all to be covered in Ruskaekastike, Saara's fabulous Finnish gravy. A dish isn't Finnished without it.
(tumbleweed)
Er, yes. Points for the best-looking creation, and bonuses for any parent daring enough to eat it. Mmm, ice cream and pickled herring.
Meet the Family takes place in the living room. Mum Moves and Dad Dancing – who can do the most dancing in a limited time? Bonus marks for style and cringeworthiness. Yes, on this show, they reward the mediocre.
The Decider is the round we've been waiting for, Catchphrase for the millennial generation. "Say what you see-mojis." The players scoot off and get a buzzer – a novelty bell, a pebble in a tin can, a can of paint with a clacker inside.
They don't win much, it's the taking part that matters. Each daily winner gets a Remotely Funny hoodie, losers get some souvenirs – pen, highlighters, usb stick.
Remotely Funny is cheap. Cheap. If it were any more cheap we'd see it down the bird shop. From the look of the picture, it's all been done on tablets or mobile telephone devices. A credit for Skype TX tells us exactly how they made it. There's no camera person working the remotes, and Saara's studio might not have a camera operator either – a single locked-off shot, lots of stock pictures.
But it is entertaining, and fast-moving, and seems to hit the spot for the target audience. Most of all, it's funny without being malicious – Saara treads a fine line to josh with the children, never against them.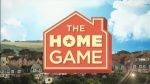 Twofour (an ITV Studios Company) for ITV, 27 February – 10 March
Linda Barker is back! The sometime star of Ground Force (or was it Changing Rooms?) returns to daytime telly with a piece of propaganda.
The central conceit is simple. Making changes to a house will cost money, and will alter its value. Whoever makes the best gap between the change in value and the money spent will win the day.
Across the hour, we'll see four homes. Each will undergo a "renovation". We see the house before any work took place, and talk through the changes planned by the occupants. And someone from the local estate agent drops round to guesstimate the value of the house as it stands.
In a previous life, Linda Barker and her team of handypeople would enter here, and they'd spend 35 television minutes (two weeks in the real world) doing up the house. But Linda has new tricks. After doing this first film, Linda vanishes, and lets the professionals go about their work. No interruptions, no "how are you feeling", not even a comedy moment involving a spilled cup of tea.
Television magic allows us to skip the building work, and see the final results. Has it all happened? What went right, what went wrong? What changed as they went along, what better ideas came to mind?
The Home Game makes a big deal out of the "budget" for these projects, wringing its hands when Molly goes over by £1500. But this has no bearing on the final score. The same estate agent from earlier comes round and makes another guesstimate. From this guess, they deduct the original price, and deduct the amount spent on the changes, and the result is the "profit". Biggest of these "profit" figures wins the day. Linda also names her favourite improvement (by which she means the most daring).
It is, of course, a load of hogwash. The guesstimated figures are likely to be about right, but estate agents have a habit of telling someone what they want to hear, and perhaps being a little economical with the verité. We're fine with that; there's no way of knowing in advance whether your agent is as honest as Gary Barlow or as honest as Piers Morgan.
The profit figure they quote is in pounds sterling. It's the same currency in The North (where £200,000 will buy you a six-bedroom mansion) and in That London (where £200,000 might buy you a ninth-floor flat the size of a postage stamp). Would they be better to convert cash into a percentage of the original price? To make a "profit" of £10,000 is easier when houses are more expensive to start with.
And there we have our main problem with The Home Game. It's property porn, peddling the view that houses are a store of money. Call us old-fashioned, but we expect homes to be places where people live. Places where lives happen, buildings that do one function well.
The culture in these islands right now says that a house is an "investment". If you were lucky enough to be the right age, you could buy a house in 1995, kick back, and see it increase fivefold over the intervening years. Nothing else has gone up as much – even petrol's only increased by three times.
This leads to some very poor social outcomes. There aren't enough houses being built, and there's an acute problem of affordable houses near That London. In turn, that leads to spiv landlords, unsafe lettings, people working so long to keep a roof over their heads that they have no time for a life. It leads to wealth and privilege accruing to those lucky enough to own homes, and an arrogance that this is somehow a "natural" state of affairs.
None of this is directly caused by The Home Game, but the show is a full part of that culture, and only perpetuates the significant social problems. The "profit" it cites is paper money, it only exists in the head of the estate agent. The cost of the changes is real, and they don't consider the budget when working out the winner.
Indeed, if the housing market were fully rational, The Home Game would be as dull as Match of the Day. All four projects would show neither profit nor loss, and every episode would have two 0-0 draws.
On the most basic level, The Home Game is OK telly. There's nothing wrong with it, a simple format that anyone can follow, and with enough pick-up points to help people tuning over from whatever BBC1 is showing. Sometimes the lack-of-budget is clear – some shows include short clips of home videos explaining developments.
But there's nothing to grab the attention – none of the drama and struggle of the makeover show. The big reveal is a paper "profit" that may have been manufactured in the estate agent's head, and probably cannot be realised.
This Week and Next
The Royal Television Society hands out awards for television programmes. This year's nominees include:
Awards to be given out next month.
The emoji describe Gogglebox, obvs. The structure in The Home Game is a circular office at the bottom of the garden. Well done if you got that, er, at home.
University Challenge marked International Women's Day with (er) ten blokes in the studio. Balliol Oxford defeated Birmingham by 265-70. Ten starters for Joey Goldman, the best of the series so far, and 26/41 bonuses is very good for this stage.
Beekeepers and Korfballers in the Last-Chance Round of Only Connect (2). Beekeepers kicked off with 3 on the Latin names of flowers claimed by parts of these islands, followed by 3 on man-made geographical features. Korfballers replied with 3 on cities named after Alexander the Great. Ireland chimed in with 3 from the penalty tee, but that's because we were double-screening with the men's rugby from the Millennium Stadium just down the road. After the Korfballers score 2 on the picture clue, it's 6-5 on both screens.
Christmas number 2 singles brings in the joyous spectre of Mr Blobby's eponymous record defeating Gary Barlow and his horde of mugs. Noel Edmonds' finest contribution to the world of pop, and they didn't even play it. 7-6 to the Korfballers, but they make a very simple error: on a bonus, they repeat the same answer as their opponents. Lower scores in the sequences, three are dropped and two are sent for bonuses. One of the dropped questions is the largest Commons majorities, embarrassing as one of the Beekeepers is a journalist in this field. The Korfballers extend their lead to 10-7.
Wales almost sound the five-point klaxon, but they're held up just short of the try line. Plenty of tries in the Cardiff Quiz Arena, as the walls are in play. Korfballers score perfection, they're allowed to refine "evergreens" into "conifers", which seems fine. Beekeepers fall further behind as they've not spotted anagrams of metals. Eight the difference into Missing Vowels; four the difference after the round. Social media abbreviation and its meaning didn't lend itself to quick-fire play. Korfballers win, 23-19.
BARB ratings in the week to 26 February.
Call the Midwife (BBC1, Sun) the top show, with 10.2m viewers. Saturday Night Takeaway (ITV) comes back as the top game, with 8.15m.
BBC The Voice (ITV, Sat) had the battle rounds, and they kept 5.9m viewers. Let It Shine finished (BBC1, Sat) with 4.6m seeing Take That's massive drop of fake snow. The Big Painting Challenge (BBC1, Sun) took 4m viewers.
Dragons' Den (Sun) was the top BBC2 game, with 2.8m. The Great Pottery Throw Down (Thu, 2.6m) also beat University Challenge (Mon, 2.4m) – evidently the FA Cup match between non-league Sutton and non-league Arsenal was of interest.
The Chase (ITV, Fri) had 3.3m. The Jump (C4, Sun) had 1.65m. Top digital shows were Release the Hounds (ITV2, Thu, 440,000), Saturday Night Takeaway (ITV2, Sun, 420,000), Have I Got a Bit More News for You (Dave, Sun, 345,000), and Portrait Artist of the Year (Artsworld, Tue, 345,000).
Some obscurities from lower down the EPG. America's Next Top Model pulls 235,000 on UK Living; Australia's Next Top Model brings 44,000 to Lifetime. Rising Star the Indian version is going out on Colors (53,000, Sat); The Voice of Holland of India is on &TV (30,000, Sat). And Front Runner is showing vintage editions of The Indoor League: 17,000 say to Fred Trueman "I'll see thee."
Irish ratings for this week note Dancing With the Stars (RTE1, Sun, 470,000) and Winning Streak (RTE1, Sat, 315,000). Saturday Night Takeaway (TV3) scored 145,000, BBC The Voice (TV3, Sat) had 115,000. (Health warning: Irish ratings are live + same day timeshift. They're not directly comparable with BARB ratings, live + 7 day catchup.)
Last in the series of The Jump (C4, Sun) and Portrait Artist of the Year (Artsworld, Tue). First in the series of Wild Things (The Satellite Channel, Sun) and Britain's Next Top Model (Lifetime, Thu).
Photo credits: TwentyTwenty Kids (a Warner Bros Television Production Uk Company), Two Four (an ITV Studios Company).
To have Weaver's Week emailed to you on publication day, receive our exclusive TV roundup of the game shows in the week ahead, and chat to other ukgameshows.com readers, sign up to our Yahoo! Group.