Weaver's Week 2018-11-11
Last week | Weaver's Week Index | Next week
A packed edition this week: we've a brief review of Big Brother on Channel 5, the Top Class final, some questions for older students, and great news for Popmaster fans. First, a sitcom star.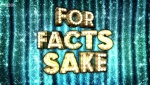 BocPix / Hungry Bear Media for BBC1, from 15 October
Brendan O'Carroll stars in Mrs. Brown's Boys, a very popular television farce where silly things happen to the family. But Brendan has depths, he wants to share knowledge with the people, and has come up with this primetime competition.
The setup is simple. Brendan comes on stage, and invites his two team captains to join him. The captains are drawn from a pool of regulars, all familiar from Mrs. Brown's Boys. Already, we know that the lead players are comfortable working with each other, they understand their own timing and humour. And, for the viewer familiar with Mrs. Brown's Boys, it's a bunch of familiar faces.
We need familiarity, because four other people from the audience are going to make up the panel. We don't know these people from Eve or Adam, we only know that they've brought along some object of interest.
These little objects will be the subject of the first round, Thingymajiggy. Each member of one team whips out their objects. The other team picks one of the objects, and hears two claims: one is a fact, one is not. Which is true? The player will explain why the truth is truth, or why the lie is not true.
While they're playing this round – it's a slow beginning, we take time to look around – we can look at the set. For Facts Sake has a video walls around the main set area, each is decorated with lots of small pictures of objects with lights in the frames. Along the top there are books, possibly real, possibly in silhouette. It's a veneer of learning, but might be too random and shallow.
For the second round, Pat "Pepsi" Shields, another regular from Mrs. Brown's Boys, appears in a character. He might dress up as Little Billy Shakespeare, or Al Capone. He'll give facts, and ask a question of the teams.
They might play Fact Hunt, guess which of four people can give the correct answer to a certain question. Or they could play another round, Funny as Fact, which reminds this column of our reaction to Mrs. Brown's Boys. Brendan tells various facts, mostly of a scatological nature, and the players try not laugh.
Around this time, one member from each team will be "substituted" off. They clearly want to bring in more than four people from the audience, and will replace someone with someone else. As well as their object, everyone in the audience has brought an "interesting" fact, and we'll hear the newcomers' contribution.
The game continues with Just a Theory. This is a costume party – Brendan dons an Einstein wig, and Pepsi is still in his costume from earlier. One from each team will attempt to prove a bizarre theory. And there's an explanation, with graphics and science and everything.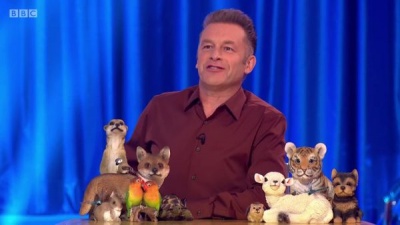 This week's special guest is Chris Packham.
The contest concludes with Easy Peasy Expertisey, where a star guest joins to talk and ask questions about their topic of expertise. Big Golden Trophy to the winners, applause to the losers, and Pepsi sings us out with one of his songs.
For Facts Sake hasn't attracted a huge audience, barely 2 million for BBC1 at 9.30 on Monday evening. We've spotted two significant problems with the show.
The minor problem – personal to this column, and not shared by other people – is personnel. For Facts Sake is held together by the cast of Mrs. Brown's Boys. For whatever reason, we've never found their farce to be particularly funny, and we don't associate the people with comedy, or with learning. They're just a bunch of people on telly, as random as the audience. Much of the entertainment value comes from the familiar characters doing unfamiliar things, the programme isn't funny in its own right. We found the show failed to pass the Six Laughs Test, barely rising above a wan smile.
Our major problem is style. For Facts Sake wants to be a cross between QI and Horrible Histories, but falls into the gap between both. QI is a very long-running panel game where everyone tries to prove they're smarter and more erudite and more witty than Alan Davis. Horrible Histories is a presentation of history through humour, with comic songs and re-enactments and parodies of modern television shows.
QI is unashamedly smart: it started out on BBC4, got a same-week repeat on BBC2, briefly poked its nose onto BBC1, and retreated back to BBC2 where it's most comfortable. It might be boring and safe and predictable telly, but it's clever. Horrible Histories, first a book then a CBBC television show, educates through entertainment. When it's not being clever, it's being funny; when it's not being funny, it's being "did they really do that?"; and often it's being all of these and more.
By comparison, For Facts Sake is leaden. When it's not being clever, it's just meandering in search of the next comedy hit. The show covers a wide range of facts – this week's episode talked about Al Capone and Dracula and history and turning a wine glass upside down. None of these areas is given depth.
For instance, we learned on this week's programme about Mr. Capone's dubious activities, but we don't learn why he was only ever imprisoned for lying on his tax forms. Both Rattus Rattus and Sandi Toksvig could spin the story in their distinctive styles, For Facts Sake just goes "here's the factoid" and moves on. For Facts Sake is too superficial to be satisfying.
There's no logical thread to the programme; QI has a loose theme for each show, Horrible Histories is history, For Facts Sake just rambles like a sitcom character searching for his next pratfall. And it's unremarkable television. If we read the synopsis – "Random people we've never met telling anecdotes and someone dresses up" – we'd chalk it down alongside Crazy Comparisons, daytime ITV filler circa 1991. There's nothing wrong in being old-fashioned television, as Countdown proves, but primetime demands greater passion and zip. For Facts Sake just leaves us cold.
And this irritates us. We like the idea of ordinary people telling their own stories, and teaching each other about the world, and familiar people from a popular sitcom are excellent ambassadors for this task. "Share what you know" applies to For Facts Sake as much as iPM. But the execution is all over the shop, the show is compromised by a lack of focus.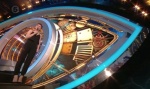 Channel 5 has left the building
"As we end the show with an almighty bang..." said Emma Willis, as she prepared to end the show. But it wasn't a bang, it was more of a damp squib. Stuck on a Monday night, not starting until 10pm, with the curfew hampering the live show, it felt rushed.
This column reprised the Channel 4 years in 2010, and that is history. Channel 5 snapped up the rights in 2011, and we very much enjoyed both that year's celebrity and civilian series. But the seeds of future problems were sown: the storylines of "romance" and "potential sex" were talked up, they tinkered about with nominations, and blanked winner Aaron Allard-Morgan so much that he was booed as he left the set. He's the winner, for cryin' out loud!
There was something of interest in 2012, Sara sung "God save the Queen" as though she was getting royalties. But they chose to keep Conor in after he gave offence, and this decision allowed him to escape with a large amount of money. The headlines were there, though only in press owned by the same person as Channel 5. Big Brother was, in part, commissioned to provide fodder for his Daily Star and OK magazines, and it showed.
2013 featured "The Viewer's Puppet", a facile experiment in manipulation exposed after a week or so. Even after the deceit had ended, tasks were presented in a way that felt rigged, or could be rigged. When one of the contestant was removed for fighting, the others believed it was yet another tiresome spoof to meddle with their heads.
"Power Trip" was the theme in 2014, a sub-title they continued to use for most of the series. It was the series "won" by Helen Wood, in what felt like a betting sting. Every single week, the producers fiddled with the nominations, the contestants could never submit their nominees to the public vote. And the series was negative, it always argued against the contestants and asked them to knock each other down.
The 2015 "Time bomb" series had massive problems – we'd got two-thirds of the way through the series, and everyone who has left has been thrown out, or is a woman, or is black. We were subjected to stand-up rows between Brian Belo (2007 winner) and Helen Wood (title-holder from 2014), and this is somehow supposed to help us decide this year's winner.
And so on, and so on. 2016, 2017, we had nothing left to say. Big Brother had become a cypher of its former self, cheap, unimaginative, nasty, repetitive. The result felt manipulated, the whole programme felt depressing and horrible. This year showed a brighter outlook, offering witty and entertaining challenges, just as 2010's series had been a shop window for what Big Brother can be.
The television landscape changes. Channel 5 was bought by Viacom, who suddenly gained some extra shows for their MTV reality channel. The new owners are trying to put their channel back in a factual-entertainment place, with the bulk of the schedule made up of observational documentaries and other light fare.
Viacom didn't rush to judgement, they gave Big Brother a fair crack of the whip, some years to see if the show could fit with their plans for Channel 5. In the event, they concluded the show wasn't worth it. The final series saw a contestant thrown out of the studio for using some sort of offensive language – too offensive to be broadcast. It's likely that Channel 5 didn't want to fight the Mary Whitewash tendency, not when it's easier to just imply someone's offensive.
Channel 5 will miss the audience, 200,000 young women every night is a good score, and valuable to advertisers. Big Brother was still able to pull in an audience who don't watch other Channel 5 programmes, and it might have helped to steer people to other Channel 5 programmes. Bit on the Side will be missed, the nightly after-show was made with love and care and great invention; at it best, it was the best freewheeling fun we've seen since SM:TV. It's just a shame that it had to hew so closely to a dispiriting editorial line.
But the audience has gone, scarpered, turned over, clicked off. ITV2's Love Island is everything Big Brother isn't: charming, sweet, honest, fun, and laidback. We couldn't half-watch Big Brother and smile; most nights, Love Island offers low-octane attractiveness. The remaining audience was older than Channel 5 might have liked, they've grown up with the show. Ver kids are watching The Circle, it's closer to how youngsters live.
Ultimately, Channel 5 has grown up, too, and decided to seek fresh adventures elsewhere. It is sad, Big Brother has been a television fixture since this year's winner Cameron was in nappies. But it is the right thing for Channel 5, and it frees Big Brother to find another outlet – possibly not on broadcast television.
We're at the semi-finals, where Overchurch Junior in Merseyside played Cardwell Primary in London. For our money, Cardwell came into this round as hot favourites, they'd dominated both earlier matches. Overchurch knew they had to be quick on the buzzers to grab control of the game, but they weren't right when they did buzz in. Cardwell took four rounds to Overchurch's one, but Overchurch were able to claw back on Test the Teacher and Pet Subjects. The game was still alive – just – going into Battle of the Buzzers, but Cardwell were able to kill it. 33-22 the final score, perhaps not reflecting their dominance.
Seaside Primary in Sussex had been masters of the close finish, Stanley Primary in Middlesex had won through against tough opposition. There wasn't much to choose between the sides: Stanley took one more round, Seaside bossed Test the Teacher, Stanley had small advantages on Pet Subjects and the opening Lightning (Anagrams) round. The buzzers went this way and that, Stanley looked in danger but pulled out enough to win 31-23.
Which brings us to the final, decided on one starter question: "What is the only European country whose English name begins with H?" The answer offered by Stanley, "Holland", is unequivocally wrong; the answer given by Cardwell, "Hungary", matched the one on the card. But this felt like a trap question, designed to lure the unwary into saying something wrong. Given all the options available, and given that Top Class is to celebrate brilliant teams, we're a little disappointed in the setters.
For once, Cardwell had to work for their win. They were beaten on the buzzers, lost the rounds 3-2, lost a little in anagrams, but gained on Test the Teacher and Pet Subjects. Battle of the Buzzers is where the Cardwell side won it, thanks to some speculative buzzing from the Stanley side.
Cardwell came from behind and claimed their win, 29-27 in the end. The best team across the series won, and it's fitting that they were made to work hard in the final.
A one-week hiatus because of Springwatch, so we only have three episodes to cover this time.
Heat 13 pitted East London University against Manchester "The Team Everyone Wants To Beat" University. Halfway through the match, it looked as though East London (Chloe Knecht, Stephen Harvie, Chris O'Mahony, Scott Danielsen) would inflict the third opening-round defeat in a row, but the game is of two halves, not one. Manchester (Alex Antao, Georgia Lynott, James Ross, Joe Hanson) did enough to win the low-scoring contest, 155-135.
Heat 14 was Keble Oxford and the University of East Anglia. Keble (Ellen Pasternack, Michael Green, Rose Atkinson, Thomas Player) started strongly, finished strongly, and did enough in the middle to keep a distance to UEA (Edward Bellamy, Matt Reid, Matt Walker, Maddy Forde-Roberts). Keble's eventual winning margin was 180-115.
Repêchage 1 pitted Emmanuel Cambridge (lost to Glasgow) and King's College London (fell to UCL). Emmanuel got off to a strong start, opening up a 100-point lead in the first ten minutes. They might have taken their foot off the accelerator afterwards, or perhaps the starters fell a little more favourable for King's. Either way, the closing minutes were back-and-forth between the sides, Emmanuel won 235-140.
More University Challenge in four weeks.
This Week and Next
For the past twenty years and more, Popmaster has entertained listeners to the Ken Bruce show. For at least the past ten years, we've been asked "why don't they put up Popmaster as a podcast?" Well, now they do.
The Popmaster Podcast launched a couple of weeks ago. It's got all the fun of "the greatest quiz in the world", and it's slightly edited to remove some of the contestants' personal information. All of the elements are still there: cries of "One! Year! Out!", the Three in Ten challenge, and no-one ever being able to cope with a tiebreak. New episodes go up each weekday, and Champions Cup Popmaster follows in about a months' time.
42 Dare to Dream The EBU has confirmed numbers for next year's Senior Eurovision Song Contest, to be held in Tel Aviv. Forty-two broadcasters will send entries and hope to lift the trophy on 18 May. Two are out from this year: BNT of Bulgaria have pulled out for financial reasons. As is traditional, VRT (Dutch-speaking Belgium) withdraw in favour of RTBF (French-speaking Belgium), whose last three entries have been "Love kills", "Rhythm inside", and "City lights". Really looking forward to hearing the next in this sequence.
BARB ratings in the week to 28 October.
Strictly Come Dancing remains television's top show (BBC1, Sat, 11.45m).
The Grate Breadxit Burn-Out neared its conclusion (C4, Tue, 9.5m), and The X Factor continued to struggle (ITV, Sat, 5.25m). Burn-Out Extra Slic with Jo Brand shifted to Thursday and recorded its best numbers of the year (2.1m).
Elsewhere on BBC1, old stagers rule. Have I Got News for You (Fri, 4.9m), Pointless Celebrities (Sat, 4.65m), Would I Lie to You (Fri, 4.25m). Not that ITV has much novelty, The Chase With Celebrities (Sun, 4.1m) and Tipping Point Lucky Stars (Sun, 2.9m) both did well.
Channel 4 has the novel-ish Celebrity Hunted (Tue, 2.8m). On BBC2, it's University Challenge (Mon, 2.5m), the return of Only Connect (Mon, 2.25m), and Strictly It Takes Two (Mon, 2.05m).
Big Brother (C5, Mon, 1.105m) just beat The Great Model Railway Challenge (C5, Fri, 1.102m). Other digital leaders were the usual suspects: Celebrity Juice (ITV2, Thu, 845,000), Taskmaster (Dave, Wed, 635,000), and A League of Their Own (The Satellite Channel, Thu, 555,000).
Other commissions and new shows: Landscape Artist of the Year (Artsworld, Tue, 300,000), Got What It Takes? (CBBC, Mon, 155,000), and Bigg Boss (Colors, Sun, 96,000) – that's the Indian version of Big Brother. Nickelodeon's import of Double Dare hit 87,000 viewers, a good score for the pay-tv channel.
And on S4C, Celwydd Noeth gave away its £10,000 jackpot; the viewership on Wednesday is estimated at 12,000. Almost a quid per viewer, which might be a record for significant prizes.
This week, Dave invites us to Beat the Internet (Thu). Two great shows begin new series: hello Spy School (CITV and ITV, Sun), welcome back Richard Osman's House of Games (BBC2, weekdays). I'm Sorry I Haven't a Clue brings its usual quality (R4, Mon).
It's Children in Need week, marked with a special Mastermind (BBC2, Fri). The Challenge channel welcomes Small Talk (Sun) and Robot Wars (weekdays). We're intrigued by Dianc! (S4C, Wed), an "adventure challenge" series that might be a game show as we know it.
Photo credits: BocPix / Hungry Bear Productions, Initial (and other Endemol Shine companies)
To have Weaver's Week emailed to you on publication day, receive our exclusive TV roundup of the game shows in the week ahead, and chat to other ukgameshows.com readers, sign up to our Yahoo! Group.