Neil Fox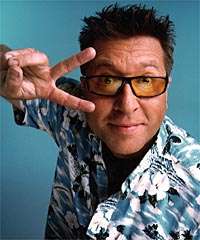 Biography
Dr Fox began his radio career on 1449AM URB - University Radio Bath, while studying for his business degree course. After uni, having worked out that a job selling printed plastic bags wasn't for him, he then got a job on local station Radio Wyvern. Within a year he was signed up to work on Radio Luxembourg.
He was a presenter with London station Capital Radio under his psedonym of "Doctor" Fox from 1987 to 2005, when he moved to rival station Magic. He also presented Channel 5's chart show.
Trivia
He appeared in the 1973 musical version of Nicholas Nickleby, Smike, as an extra. It was written by his French teacher, Simon May, who went on to write the theme music for EastEnders, among other things.
He's not a "Doctor" at all, although he does have a degree in Business and Marketing.
Contact
c/o Independent Talent Group Ltd, Oxford House, 76 Oxford Street, London W1D 1BS
Web links
Feedback