Category:Talkback Productions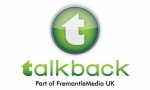 Definition:
Programmes made by production company Talkback.
Talkback was founded by Mel Smith and Griff Rhys Jones to produce their own shows, but quickly branched out into making all manner of other entertainment programmes. Its sale netted them millions. It was merged with Thames to become TalkbackThames, which is in turn part of FremantleMedia, which is ultimately owned by RTL. It was demerged from Thames on 1 January 2012 as part of a general restructuring of Fremantle's production arm.
Pages in category "Talkback Productions"
The following 43 pages are in this category, out of 43 total.
A

B

C

D

E

F

F cont.

G

H

K

L

N

O

P

Q

S

T

V

W

Y

Z
Feedback